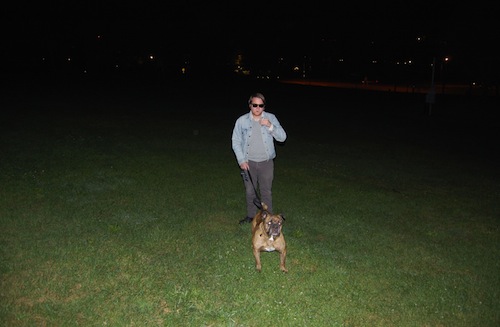 Yes, oh yes! Up-and-coming writers Ed Steck and Jeremy Hoevenaar celebrate new books this Saturday at Brooklyn's Pierogi Gallery.
That's right, this Saturday, November 2nd, American Books and UDP co-present the release party for Ed Steck's The Garden: Synthetic Environment for Analysis and Simulation (UDP) as well as the first full-length book of poetry from American Books--Jeremy Hoevenaar's Cold Mountain Mirror Displacement.
The Garden: Synthetic Environment for Analysis and Simulation, published by Ugly Duckling Presse's "Dossier Series," is, as the ducks put it, "Composed in part from technical military intelligence text... a formally complex representation of cultural brain damage, the damage left by war in language and thought."
From The Garden--
The garden is a figment simultaneously in chorus as synthetic, marketable and utopist; materialist, naturalist, and public; melancholic, solid, and minimal; baroque, isolated, and somnambulant; one-dimensional, inaccessible, and stationary; architectural, serial, and regulatory. The garden is an entrance. The garden is a complicated hinge.
Cold Mountain Mirror Displacement is the first full-length book of poetry published by American Books, a new publishing collaborative that Steck contributes to, with Brett Price (Brooklyn) and Natalie Haeusler (Berlin, Paris). Jeremy Hoevenaar is a poet residing in Baltimore, MD.
From Cold Mountain Mirror Displacement--
Difficult the path that leads
to the home I've chosen, flayed by neon
greetings, hithering flights
of technomancy, invisible progressive
deteriorations, and the sub-audible
groveling of infant interiorities. Put on
your genius pants and welcome the future
captions of America. Prepare the warm
embrace. The world does love
a lumbering consensus. Your resolution's current
cruising altitude proves the ceiling.
About American Books
American Books is a press started by Natalie Haeusler, Brett Price, and Ed Steck in 2011. American Books will make visible and legible the work of a wide range of contemporary artists and writers and will take a variety of forms, from books and other physical objects of critical and creative work, to interviews, reviews, and more.

We wish to facilitate a contemporary conversation by putting forth art and writing that re-positions the term "American" . It is a statement of re-visioning national identity by promoting a counter-conversation that is not necessarily counterculture but is countering in its creative execution. "American" as a template.

American Books is operated by three individuals without financial backing – all of the money made from the books, events, and projects is used to fund future books, events, and projects.

Brooklyn, Berlin/Paris, Pittsburgh
Come to Pierogi Gallery this Saturday at 8:00 PM to celebrate Hoevenaar and Steck's new books in the world! Pierogi Gallery is located at 177 North 9th Street in Brooklyn. More info here.
P.S. We've posted about Ed Steck here, and about Brett Price here, and about Jeremy Hoevenaar here, prior to this point. Get acquainted!