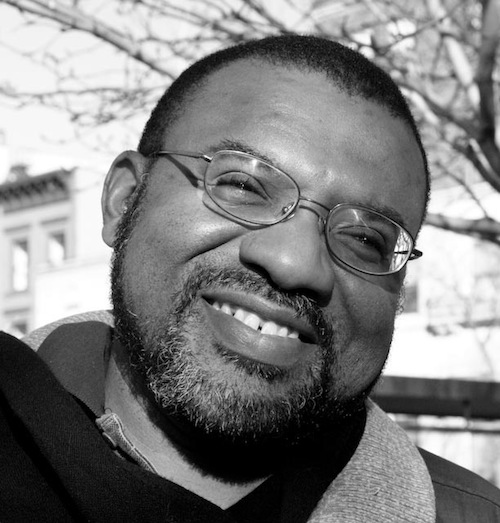 Kwame Dawes, author of sixteen books of poetry and a 1986 alumnus of the University of Iowa's International Writing Program (IWP), will host a live-stream memorial reading of Kofi Awoonor's poetry in front of a live audience on the University of Iowa campus (430 Clinton St) on Monday, October 14 at 11am CDT.
Dawes is the nephew of the celebrated Ghanaian poet and writer who was among those killed in the attack on the Westgate Mall in Nairobi, Kenya.
While in Iowa City, Dawes will also receive the 2013 Paul Engle Prize from the Iowa City UNESCO City of Literature organization. Established in 2011, the award honors an individual who, like IWP co-founder Paul Engle, represents a pioneering spirit in the world of literature who has contributed to the betterment of the world through the literary arts.
Here are details on the events:
Friday, Oct. 11, 4:00 pm: Kwame Dawes reads his poetry, Dey House (507 N. Clinton St.)

Saturday, Oct. 12, 12:00 pm (noon): Paul Engle Prize Ceremony, remarks and a reading by Kwame Dawes, Old Capitol Senate Chamber (21 N. Clinton St)

Monday, Oct. 14, 11:00am: Kwame Dawes hosts a live-stream memorial reading of Kofi Awoonor's poetry, Shambaugh House (430 Clinton St, live stream: http://www.writinguniversity.org/kwame-dawes-reading-and-podcast-1014). Listeners around the world are encouraged to follow along and to submit questions via Twitter @UIIWP #Awoonor.