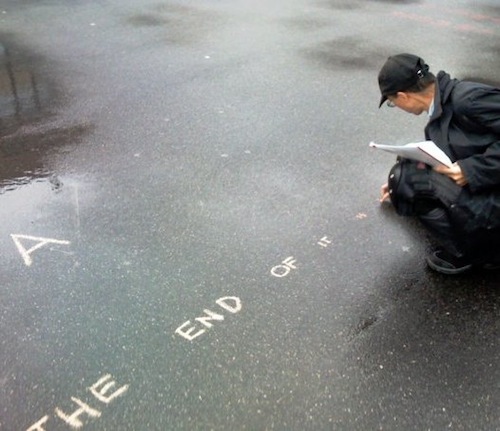 Five sessions! Starts October 10th! Who else leads writing workshops like Tan Lin? No one! That's right. It's going to be one of the best, neatest, and most refreshing experiences that has ever happened to you: scout's honor! From the folks at MoMa:
Working with poet Tan Lin, examine poetry and its relations to technological platforms, software, atmospheric/filmic conditions, and the Museum. Pay attention to plants, perfumes, and cookbooks as cross-references. The class will occasionally recur to music and the non-rock music associated with growing up. Work will be conducted in various scales, from the miniature to the extra large. The course will explore writing in ambient environmental settings as well as "paratextual" arenas, with some attention to footnotes, indexes, wikis, and bibliographies. There will be no "free" writing in this class. The class will be filmed.

Tan Lin is the author of The Joy of Cooking, and Insomnia and the Aunt and the award-winning 7 Controlled Vocabularies and Obituary 2004. He is the recipient of a Foundation for Contemporary Arts Grant for poetry, a Getty Distinguished Scholar Grant and a Warhol Foundation/Creative Capital Arts Writing Grant to complete a book on the writings of Andy Warhol.
Sign up to study writing with Tan Lin at the Museum of Modern Art by visiting MoMa's Education Page!