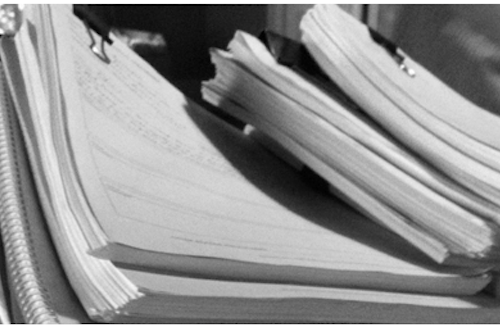 The Village Voice's Best of New York 2013 just hit newstands throughout the boroughs and on the interwebs. This year's Arts and Entertainment section included categories honoring the Best Lit Blog (Paris Review Daily), Best Reading Series (Franklin Park), Best Theater Company (Nature Theater of Oklahoma), and Best Reopened DIY Space (Silent Barn). The winner of this year's Best Small Press category? UDP!
A publishing collective sustained mostly by the generosity of a volunteer staff, Ugly Duckling Presse puts out more than two dozen books of daring poetry, experimental prose, translations, and art per year. Keeping its eye on the best of the avant-garde, the press has recently published books by the talented Lawrence Giffin (Christian Name), Russian writer Kirill Medvedev (It's No Good: Poems/Essays/Actions), and Vanessa Place (Boycott), the first poet to perform as a part of the Whitney Biennial. They also offer several curated series, including the "Dossier" series, which is devoted to investigative works, and "Lost Lit," which revives forgotten 20th-century works. Founded as a zine in the early 1990s by college students Tristra Newyear and Matvei Yankelevich, UDP is now located at the Old American Can Factory in the Gowanus neighborhood of Brooklyn, where many limited-edition books are made by hand using a vintage letterpress. Every book is a one-of-a-kind work of art to cherish and display with pride. Just $150 for the "full presse subscription" keeps your mailbox stuffed all year with gorgeous reading material. But don't delay—annual subscriptions sell out fast.
Way to go, ducklings! Keep on, keeping on!