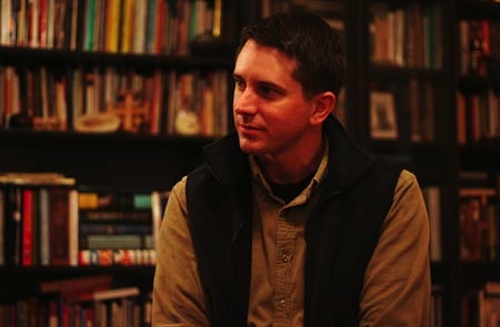 At Former People, William Allegrezza talks with C. Derick Varn about modern and contemporary Chilean Poetry.
C. Derick Varn: What led you to co-edit an edition of modern and contemporary Chilean poetry?

William Allegrezza: Two things. First, I have a long-standing interest in Chilean poetry. It has always amazed me that a country with fewer people than a large metropolitan area like New York or Mexico City has managed to produce so many amazing poets. Neruda, de Rokha, Parra, Mistral, Huidobro, Zurita, Urriola—the list could easily go on. It seems like a breeding ground for poetry like few places I know. Second, it is hard to find translations in English of contemporary Chilean poetry. Recently, some great translations of Zurita and a few other poets have come out, but it is hard for English speakers to keep up with what is happening in Chilean poetry. Galo Ghigliotto, my co-editor, is a significant part of the contemporary poetry scene in Chile, so I knew that if I teamed up with him that we could produce an anthology of living writers that would give a good view of what is currently happening.

What do you see as Chile's unique characteristic contributions to modern and contemporary poetics?

Neruda has influenced writers all over the world, both in his period and up to now. I recently went into an American bookstore, and he was one of only two poets to have more than one book on the shelf. That included North American poets. His work also influences Latin American poetry as a whole, but other Chilean writers have as well, like Mistral and Zurita. Many times, I have heard poets say that Neruda's poems like "Ode to My Socks" helped them realize that poetry could be about anything.

Beyond Neruda, Chilean poetry, like much Latin American poetry, is much more political than poetry written in English. Zurita's work feels epic in its response to Pinochet's regime, and many contemporary poets, including some in our anthology like Héctor Hernández Montecinos, try to engage in contemporary Chilean politics. Still, Chilean poetry debates mirror what is happening in much Western poetry with groups arguing for innovative work and groups arguing for traditional form. Ultimately, I suppose that Chile's unique contributions are through the influence of individual works—the anti-poems of Parra, Zurita's Purgatory, and Neruda's poetry in general.
Read on at Former People.