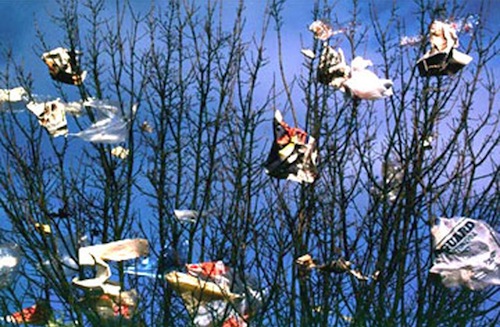 This one's in from NPR, Carmen Giménez Smith reviews Harryette Mullen's newest and lovely creation, Urban Tumbleweed: Notes from a Tanka Diary, out now from Graywolf Press.
The pastoral is one of literature's oldest forms; it's safe to say our ideas about nature, however, have changed rapidly and radically in the modern age. Poet Harryette Mullen makes a beautiful marriage between those new ideas and a classic poetic form in her first collection in over a decade, Urban Tumbleweed: Notes From a Tanka Diary.

The tanka is a Japanese form dating back centuries. It's a 31-syllable poem that usually includes what Mullen calls "a refined awareness of seasonal changes and a classical repertoire of fleeting impressions." In Urban Tumbleweed, Mullen has written 366 tankas, describing a year of living in Los Angeles and traveling to places like Texas, Ohio and Sweden while taking careful note of the natural world around her. The book is dense with jacaranda, rainstorms, bedbugs, epazote and neighborhood watches, while faithfully evoking both the form and ancient spirit of the tanka, making Urban Tumbleweed a gorgeous book that should establish Mullen as a poet with wide appeal.

Each tanka offers up a different type of poetic energy: Some of them work as factoids, others are addressed to her neighbors and friends, but almost all of them are built from the collisions of sensual details that take place around Mullen as she tries to be more mindful of her surroundings. While she writes about riding the bus to work or about pulling a blanket over her head during a storm, she is also writing a quiet argument about living in two worlds: the insistent, natural world, as well as the civilization that sometimes complements nature and other times complicates it.
Read on at NPR.