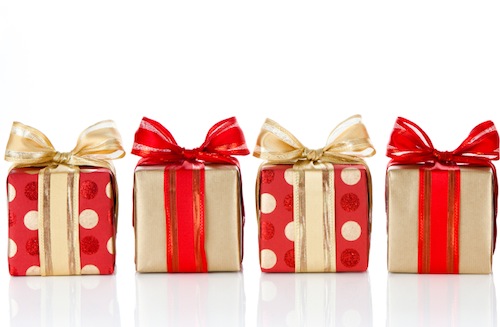 Kelly Forsythe of Copper Canyon Press reminds readers (and us, frankly) why poetry books make excellent gifts (even, yes, for non-poets) this holiday season.
While it may seem obvious that the term holiday implies one of the few moments of our year during which we can truly relax, shutdown our conceptual brains and tune-in to the inevitable repeat showings of A Christmas Story, let us stop to consider the amount of creativity that goes into gift-giving each season. Whether you are an online shopper or prefer to tackle the crowds in your local mall, you are brainstorming new ideas and thinking out-of-the box to discover that unpredictable, perfect gift for your loved ones, coworkers, and acquaintances. Perhaps we open our creative minds most intensely during the holidays, so, in theory, gifts which speak directly to these creative sensibilities should make it to the top of our must-have lists. Something that allows us to expand our minds just a tad further, pushing past the mundanity of office parties. Something that reminds us of the emotional connections we crave, particularly during the holidays. Enter: poetry.

Tracking the actual numbers for poetry sales in 2013 has proven difficult, even elusive, especially given that the--however unreliable--Nielsen's BookScan system is no longer tracking the category as a whole. With the jury still out on 2013's statistics, the trends indicate, as The Denver Post puts it, "the fact that a major art form has been marginalized." Who could ignore the announcement this May by the popular UK-based publisher Salt that their sales had dropped 18.5% in volume between 2011 and 2012? While we could meditate eloquently on these disappointing facts (done so most recently in Flavorwire and The Guardian), instead, here is a call-to-action: Buy poetry this holiday season.

As we move full-steam ahead into the holidays, not one but two poetry titles remain solidly on the New York Times Bestseller list (Billy Collins's Aimless Love and Mary Oliver's Dog Poems), indicating that the national interest in reading poetry hasn't necessary waned, but is perhaps most comfortable with familiarity--both authors have appeared on the list in years past. If, time and time again, you're confronted with the problem of what to buy your relatives, and feel safe choosing authors you've heard of, consider revisiting the classics. A beautiful facsimile production of Emily Dickinson's handwritten "envelope poems", The Gorgeous Nothings (New Directions, 2013), has just surfaced, giving us a fresh look at the inner mind of a legendary poet. As author Brenda Shaughnessy explained in this LA Times review, "We look at the letters in which she humbly requests her would-be mentor to give her poetic guidance, and we see a powerfully in-charge, audacious, ambitious and seductive woman posing as a supplicant." Hard to deny what a sexy gift this might make. Or, whether intrigued by his recent exhumation and assassination investigation or not, Pablo Neruda's All the Odes (FSG, 2013) reminds us that some poetry can truly withstand the test of time. [...]
More at Huffington Post.