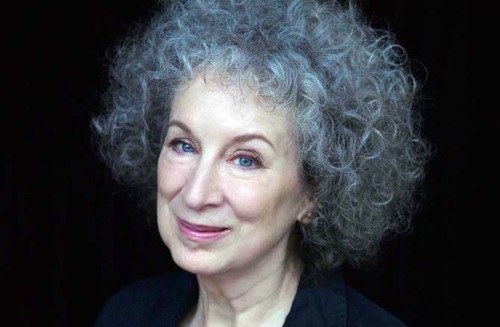 Pauline, a new opera written by Margaret Atwood about the poet Emily Pauline Johnson, had its first public sing-through this weekend in Vancouver.
Margaret Atwood wasn't in the large and lively crowd, but her words filled the room. It was the first public sing-through of Atwood's Pauline, an opera about the Canadian poet Pauline Johnson composed by Tobin Stokes and commissioned by City Opera Vancouver. For the historic occasion, the Carnegie Centre in the heart of Vancouver's Downtown Eastside was packed with people ranging from the general director of the larger Vancouver Opera company to absolute neophytes.

With only six months until the chamber opera's premiere, Stokes spent the evening furiously taking notes: He was elated to hear the whole opera (in its current form) with a public audience, he says, but also humbled and frustrated.

"Because I just want to dive in. I just want to stand up and yell 'Stop! Let's try it this way.' Or 'I didn't mean it this way. Let's do this.' You just have to sit and take it," he says. "My entire score is full of new notes now. And they're not all answers. A lot of the things are just question marks. Like why did I write this? Why isn't this working? How are we going to get from A to B in this scene? The stakes aren't high enough here. The audience was jittery here."

Atwood has set Pauline in March, 1913, in the final week of the poet's life. Dying in terrific pain from breast cancer, and in a hallucinatory state from morphine, Johnson accepts visitors – some real, some imagined. Among the real visitors is her disapproving sister, Eva, who, upon arrival, instantly takes Pauline to task for the liberal life she has led – as a poet, actress and lover.

"What interested me was that it was this rather convoluted story involving two sisters, Eva and Pauline, and they had very different ideas about how to live in the world," says Atwood – who already knew her subject well before writing the libretto.

"An opera is not a documentary; it's a work of art," City Opera Vancouver's artistic director Charles Barber likes to say, a sentiment he repeated before conducting the workshop. "But this is a piece about a person who really lived, a kind of proto-Canadian who was being Canadian in [a contemporary] sense a century before anyone knew what she was really doing."

Johnson's father was a hereditary Mohawk chief and her mother was an English lady. Johnson, whose Mohawk name was Tekahionwake, struggled with, wrote about and mined for her professional life – including her popular stage show – this notion of dual identity. "Am I Mohawk? Am I English? Can I be both? And the central question of dual identity is the question around which the entire opera pivots," says Barber.
More at the Globe and Mail.