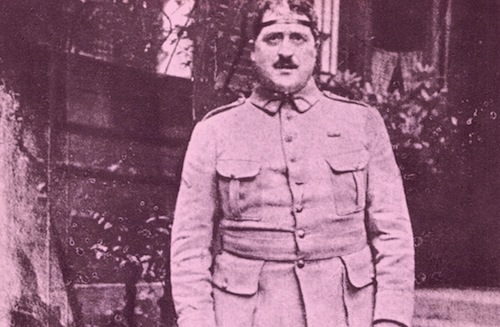 The Guardian reports that the Turkish publisher and translator of Apollinaire's Les Exploits d'un Jeune Don Juan (The Exploits of a Young Don Juan)--written over 100 years ago (and hey, made into a soft-core French-Italian movie called L'iniziazione in 1986)--are to go on trial in Istanbul for "corrupting public morality." More:
There is some doubt as to whether Apollinaire was really the author of Les Exploits d'un Jeune Don Juan, which chronicles the sexual awakening of Roger, a 15-year-old boy whose fixation with carnal knowledge turns him into an object of desire for a large group of women – including his own aunt.

Translated by Ismail Yerguz for the publisher Sel Yayincilik, the book's Turkish edition appeared in January 2009. The same year a complaint was filed in a local court, which was dismissed when academics concluded Les Exploits d'un Jeune Don Juan should be considered a genuine work of literature.

But in 2013 Turkey's supreme court overturned the verdict, concluding the novel lacked "any artistic or literary value". Instead, it was alleged to be filled with "vulgar, ordinary phrases, which intend to provoke sexual desires by way of representing deviant, lesbian, unnatural, even animal-related sexual relationships through the use of children, and with a coarse language" and have "no plot whatsoever".

The judges cited a 1971 UK court case in which publisher Richard Handyside was fined £25 for publishing a translation of Søren Hansen and Jesper Jensen's Little Red Schoolbook, a controversial critique of western society's approach to young people's sexuality and alcohol consumption. European politicians feared the book could inspire student unrest, and it was banned in several other European countries as well as the UK, where authorities seized more than a thousand copies. Handyside's appeal was rejected, prompting his lawyers to take the case to the European court of human rights (ECHR) (Handyside v United Kingdom). The ECHR backed the decision of the British court.

Prosecutors opened a new court case against Sel Yayincilik in Istanbul this year, charging the publisher and the translator with publishing an obscene work of art that uses children as its material. If convicted, they face up to 10 years in prison.
Read the full article at The Guardian. Here's the book in English.