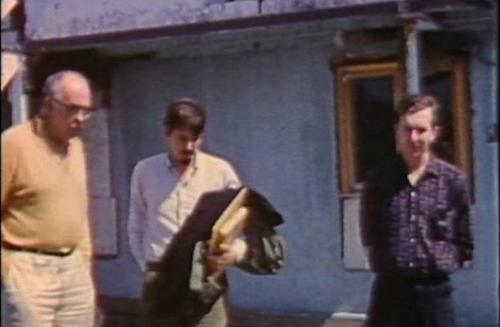 We hope you're like us and can never get too much Bob Creeley and friends. Up today at Jacket2 is a set of home videos shot by Bobbie Louise Hawkins from 1962-1965. From Charles Bernstein:
Bobbie Louise Hawkins took these home movies from 1962 to 1965. She provided them to Robert McTavish for his film about the Vancouver poetry conference of 1963, The Line Has Shattered (2013), and then asked McTavish to send them to PennSound. Penelope Creeley and McTavish provided most of the annotations. We welcome any further identifications: let us know!
Head over to Jacket2 to check out the annotations.
Film still above: Charles Olson, Robert Creeley, and John Wieners.