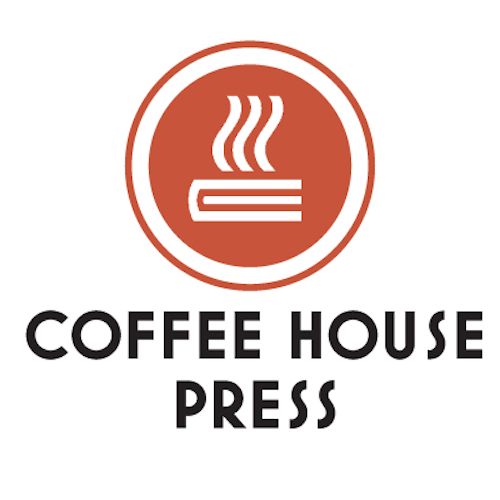 It's pretty great that The New York Times's Artsbeat continues to profile small-poetry presses. This month, Dana Jennings talks to Chris Fishbach of Coffee House Press, publishers, notably, of Akilah Oliver, Eleni Sikelianos, Travis Nichols, Ron Padgett, and more. They are looking for "audacious daring." More:
A Brief History

Coffee House Press was founded first as Toothpaste Press in Iowa in the early 1970s by Allan Kornblum. Toothpaste was a letterpress shop that published broadsides and chapbooks, primarily by poets of the New York School and its connections in Iowa. In the early 1980s he moved the press to Minneapolis to become the "press in residence" at the Minnesota Center for Book Arts. In 1984 he relocated, incorporated as a nonprofit, became Coffee House Press, began to publish trade editions of poetry and added fiction to the list.

◆

What are some of your favorite poetry books?

I feel compelled to answer with only non-Coffee House Press titles, for the sake of politics: "Deepstep Come Shining" by C.D. Wright; "The Collected Poems of Frank O'Hara"; "Collected Works" by Lorine Niedecker; "The Sonnets," by Ted Berrigan; "Sleeping With the Dictionary" by Harryette Mullen.

◆

What's the most challenging/difficult book you've published?

"The Iovis Trilogy" by Anne Waldman.

◆

What are some of the books you're most proud to have published?

"The Iovis Trilogy"; "Collected Poems" by Ron Padgett; "Blood Dazzler" by Patricia Smith; "Shut Up Shut Down" by Mark Nowak; "The California Poem" by Eleni Sikelianos; "The Annotated 'Here' and "Selected Poems" by Marjorie Welish.

◆

Recent or coming books that you're especially excited about?

"Selected Poems" by Mark Ford; "Dance" by Lightsey Darst

◆

Why publish poetry?

If I ever had a satisfying answer to this question I think that publishing poetry would suddenly become less important, less exciting. The best poetry is both dependent on that question and resists answering it. Why do something? Why write? Let's find out why by writing a poem.
Read the full interview at Artsbeat.