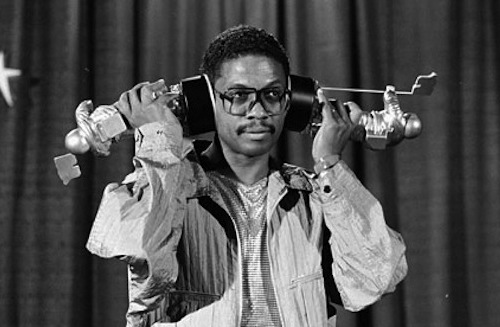 We're pretty much in Future Shock. Maybe 2014 won't be so bad afterall.
Jazz pianist and composer Herbie Hancock has been named the 2014 Charles Eliot Norton Professor of Poetry at Harvard University. He'll be delivering six lectures on The Ethics of Jazz in February and March at the Cambridge, Massachusetts university, covering such topics as "The Wisdom of Miles Davis", "Buddism and Creativity" and "Innovation and new technologies"

Hancock, who turns 74 in April, says his lectures will cover the practical lessons he has learned about the harmonious connection between "the essential values in jazz and the values of Buddhism". He has practiced Nichiren Buddhism for most of his career.

Established in 1925, the Norton Professorship has been awarded biennually to key figures from across the arts; previous holders of the chair include TS Eliot (1932-33), Igor Stravinsky (1939-40), Leonard Bernstein and John Cage (1988-89).
(Via The Guardian.)