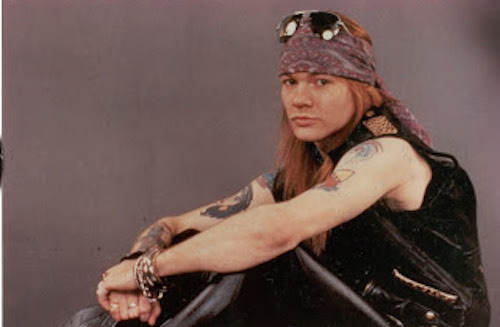 With all the freshly sewn quires of internet added to the digital codex every nanosecond, we know that art/lit/music/film reviews range from the strikingly awful to the wonderfully insightful (and all territory in between). Today at the Chicago Tribune, Michael Robbins, one of our favorite critics who falls on the WI side of the spectrum, reflects on criticism and what it should do for us as readers. Robbins's piece draws upon a broad range of sources, from W.H. Auden to Pauline Kael to Maxime Gorky, and considers film, video games, and of course, music. A favorite passage from the piece:
Criticism is parasitic literature. Everyone knows that someone said "Writing about music is like dancing about architecture" — a pithy but fatuous credo of anti-intellectualism. It's remarkable that we're driven to write about art — to explain, judge, describe, elucidate, analyze, hate, rhapsodize, tell a story. We can't let them be — cathedrals, blockbusters, poems, pictures, statues, songs. They demand words from us.

Some aspects of film criticism, as of all criticism, go back at least to Aristotle. I imagine a goatherd sitting around a fire 2,800 years ago complaining that Homer's catalog of ships is too long, while another goatherd tries to find words to describe how what he's just heard has floored him.

[...]

We eventually ask of a critic not "What should I think of this movie?" but "How can you unsettle my thinking about movies?" or "What can you teach me about what I don't want from them?" And we return to the critics we love for reasons that, it may be, have little to do with movies (or literature or music or architecture) and everything to do with the play of wit and insight and the construction of sentences. What I want from criticism is that it make me think about art in new ways, or respond to things in it I hadn't before. John Jeremiah Sullivan writes of Guns N' Roses, a band I thought I knew as well as anyone else:

And what does she say, this Devil Woman (Sullivan's name for one of Axl Rose's voices)? What does she always say, for that matter? Have you ever thought about it? I hadn't. "Sweet Child," "Paradise City," "November Rain," "Patience," they all come down to codas — Axl was a poet of the dark, unresolved coda — and to what do these codas themselves come down? Everybody needs somebody. Don't you think that you need someone? I need you. Oh, I need you. Where do we go? Where do we go now? Where do we go? I wanna go. Oh, won't you please take me home?

No, I hadn't ever thought about it, but now I always will.
Yes! that's why we love GN'R, too! You should for sure read the rest of the article—go here, now!