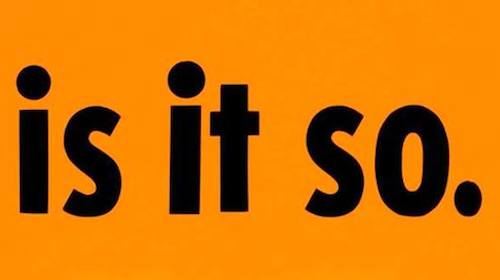 This weekend, the gerunds won't read themselves! Not for hours on end, anyhow (we don't know what they do while we're sleeping). In fact, there are two marathon readings happening in our fine country--perhaps you live in one state or the other? Perhaps you do.
First up, Milwaukee's wonderful Woodland Pattern Book Center is holding its Annual Poetry Marathon & Benefit. Details:
Woodland Pattern Book Center was founded in Milwaukee, Wisconsin's Riverwest neighborhood by Anne Kingsbury and Karl Gartung in 1979. The center houses a bookstore with over 25,000 small press titles, in addition to an art gallery where they present exhibitions, artist talks, readings, experimental films, concerts, and writing workshops.

Every year, on the last Saturday of January, over 125 poets, writers, and performers in the Midwest show their support for Woodland Pattern by participating in its Annual Poetry Marathon & Benefit. Woodland Pattern is a nonprofit organization, all donations are fully tax deductible and all proceeds raised from this event help Woodland Pattern continue its literary programming.
Readers include Anna Vitale, Jennifer Karmin, Mike Hauser, Robert Baumann, and many other poets and writers from the Wisconsin area. Find the full 2014 schedule here.
And if you're in Brooklyn tonight through Sunday, stop by Triple Canopy's third-annual marathon reading of Gertrude Stein's "enormously long and allegedly unreadable novel" The Making of Americans: Being a History of a Family's Progress.
Over one weekend—from Friday, Jan. 24, at 5 p.m. until Sunday, Jan. 26, sometime around 10 p.m.—invited New York–based artists, writers, publishers, scholars, and other collaborators will gather in Greenpoint to perform the entirety of Stein's text in a continuous read-in.

There will be coffee and donuts during the dawn walk-in hours; snacks from The Alice B. Toklas Cookbook reimagined by artists and writers; a musical intermission by Bill Orcutt; and Eve Fowler's series "A Spectacle and Nothing Strange," letterpress posters emblazoned with Stein quotations, on display and for sale. The current edition of the novel, published by Dalkey Archive Press, will be available for borrowing or purchase throughout the read-in. Blonde Art Books will be selling publications by readers.

Follow the progress on Twitter with #MakingUSA.
Readers include Martha Rosler, Bethany Ides, Amy Sillman, Mina Pam Dick, Mónica de la Torre, Ben Fama, David Greenspan, Douglas A. Martin, Charles Bernstein, and more. The full lineup and more information can be found at Triple Canopy.
Happy marathoning!