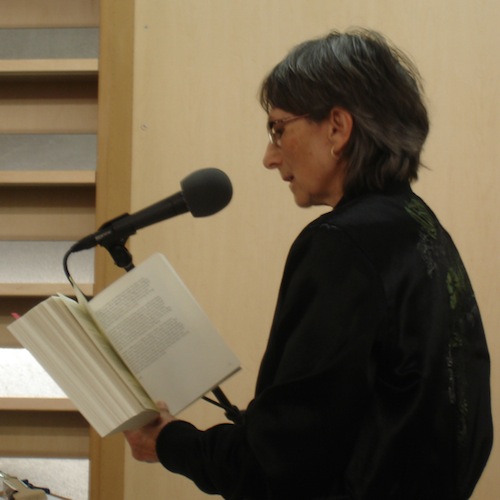 We love when poets step outside the stanza and try their hand at other arts, especially when it comes to collage. Some of our favorite poet-collagists are John Ashbery, Keith Waldrop, Barbara Guest, John Wieners, and (of course) Norma Cole. So we were thrilled to see Robin Tremblay-McGaw post two of Cole's collages today over at X Poetics. Tremblay-McGaw has also posted the Oxford English Dictionary definition of "collage" along with a timeline for the term. We'll carry you up through the 30s but will leave it up to you to head over to check out Norma's pieces and read on.
Collage
Pronunciation: /kɒˈlɑːʒ/
Etymology: French, lit. 'pasting, gluing'

An abstract form of art in which photographs, pieces of paper, newspaper cuttings, string, etc., are placed in juxtaposition and glued to the pictorial surface; such a work of art. Also transf., fig., and attrib.

1919 W. Lewis Caliph's Design i. 26 He..gradually drifts into the habit (a sort of progressive collage) of bringing his lack of painter's prowess and his nice feeling for art together.
1935 D. Gascoyne Short Surv. Surrealism iv. 66 Poems can be composed from random newspaper-cuttings ('collage' poems).
1935 D. Gascoyne Short Surv. Surrealism iv. 73 Max Ernst, with..his astonishing books of 'collage' pictures.
1935 D. Gascoyne Short Surv. Surrealism iv. 133 Parallel with these features..may be placed collage and frottage.
1936 J. Deschin New Ways in Photogr. 181 Before embarking on the making of a photomontage, it should be understood that the term refers to a photographic process entirely and not to the scissors-and-paste method (known as collage) practiced by some in the name of photomontage.
1936 H. Read Surrealism 62 The invention of the collage by Picasso or Braque—the work of art made of any old pieces of string or newspaper.
1937 W. H. Auden & L. MacNeice Lett. from Iceland 21 Press cuttings, gossip, maps, statistics, graphs; I don't intend to do the thing by halves... It is a collage that you're going to read.
1938 L. MacNeice Mod. Poetry viii. 144 The early Eliot's diction..is often a collage of other people's writing.
1939 Archit. Rev. 85 301 The accompanying 'collages' demonstrate a new use for the Object, particularly the Found Object (l'objet trouvé of surrealist invention).