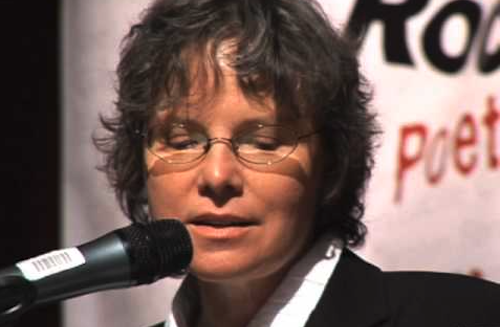 At the New Yorker, Robyn Creswell takes a look at the anthology The Poetry of Witness: The English Tradition, 1500-2001, edited by Carolyn Forché and Duncan Wu. Creswell begins his consideration of the book by looking at Forché's early poetry:
Can atrocity be the subject matter of poetry? Carolyn Forché's prose poem "The Colonel" was published in "The Country Between Us" (1981), a volume whose best-known poems concern the civil war in El Salvador. That conflict was just beginning when Forché travelled to the country, on a Guggenheim fellowship, to work with Amnesty International. "The Colonel" describes the poet's dinner at the home of a military man. After the meal—"rack of lamb, good wine"—the officer leaves the room and comes back with a grocery bag full of human ears, which he spills onto the dinner table. He tells the poet that human-rights workers can go fuck themselves, then raises his glass in an ironic salute and says, "Something for your poetry, no?"
The review goes on to look at Forché's and Wu's recent efforts to compile examples of poetry of witness, but Creswell sees parts of the project being out of place or forced:
Now Forché has collaborated with Duncan Wu, a professor of English Romantic poetry at Georgetown, to edit a second big anthology, "The Poetry of Witness: The English Tradition, 1500-2001." The collection begins with verse by Thomas More and ends with a ghazal by Agha Shahid Ali. Many of the selections are war poems, mainly from the English and American civil wars and the two world wars, while others take up the cause of abolitionism or women's rights. There are a number of poems composed in prison, some in sight of the gallows (Wyatt's "Sighs are my food, drink are my tears"), as well as devotional verse and, particularly in the modern period, many elegies.

It isn't always clear why these poems belong in the same book, or why they count as poems of witness. Each editor has written a separate prefatory text, and it is difficult to make the two match up. Forché's essay in the collection, "Reading the Living Archives," repeats many points made in her introduction to "Against Forgetting." She enlists the philosophies of Emanuel Lévinas and Jacques Derrida to her notion of witness poetry, but makes no mention of English-language verse. And, in fact, it is hard to see how Lévinas's notion of witnessing as "the owning of one's infinite responsibility for the other" could help one to determine a selection of poems. Perhaps Forché's essay wasn't written with the present anthology in mind, but, then, one wonders what it's doing here.
Head over to the New Yorker to read more of Creswell's frustrations with the anthology.