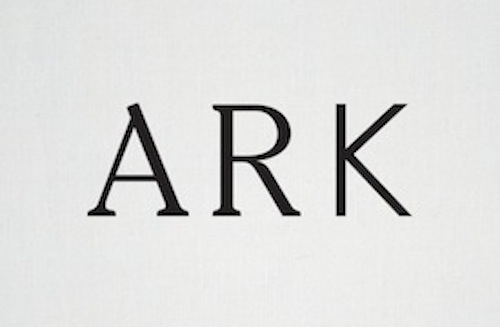 Must-enjoy: Over at The New Yorker's blog, Page-Turner, Stephen Burt gives a fine appreciation to Ronald Johnson and his book-length poem, "ARK," just published (as we've mentioned) in a new edition by Flood Editions this fall.
Since [1996], "ARK" has been a cult book, not just in the sense that a small group loved it, but also in the stranger sense that the poem promises, and delivers, something like a devotional experience. Of all the ambitious, syncretic, idiosyncratic, American modernist long poems (and we have had more than a few), "ARK" is the most spiritual, the most celebratory, and maybe the most fun. This world, it insists, "is paradise, / odd words in legion / beating around the veritable bush" (that is, the burning bush). Divided into short lines as if by a "JIGSAW YAHWEH JESTER," the sometimes puzzling "beams" and "ramparts" are also a compilation of praise poems, ways to admire reality. We know what advice "ARK" gives us ("delight! delight! delight! / doubt reduced to dust") but cannot predict what evidence will come next.

Some of that evidence comes from space; scientific discovery was for Johnson a stimulus to new kinds of religious awe. "ARK" opens by describing orbital photographs: "Over the rim / body of earth … rays exist sun / rest to full velocity… Pocked moon kills half the sky. Stars comb out its lumen / horizon." Johnson meant to unify the wonder of science and the pre-scientific postures of awe, listening for "A god in a cloud, / aloud," and trying to teach us to see what he could see—"The front of the eye is a convex glass, alive." And "ARK" is literally full of things to see, not only brief descriptions but diagrams, a handprint, and plenty of concrete poetry, deriving "form from form from form from form" through the shapes that letters make on a page. For example:

earthearthearth
earthearthearth
earthearthearth

That is, "earth earth earth"; "ear, the art hearth"; "hear the art, hear the art." Such pages reward a "plural rapt / appetite / optical as possible / apparent to all"; they are also easy to share with kids.

[...]

"ARK" at its best also offers much to "delight" the ear; Johnson, who studied classical piano as a teen, called "ARK" a "polyphony of epiphanies." He gave it an off-again, on-again relationship with syntax, and with sentences. It can run line after line without a main verb, or disintegrate into glossolalia ("at taps / art twilit lilac panicle / fathering rafter"). At best, though, those echoes show us how to enjoy the visual, acoustic, and metaphysical resonance that "ARK" finds all over the place, on and off and even under Earth. "As mole toil / to loam / Antarctic pole," the poem will tunnel from everything to everything, its "least testament" to "expound / plowed clay."

There is not much overt sexuality in "ARK," but you can find a lot of pride: Johnson attempted to make a religious poem that would accept everybody, especially those whom convention had rejected. "God be in my head, before beat closing eyes," Johnson prayed. Several segments bear the title "Lot's Pillar," as if to include the Sodomites and the sexual dissidents of earlier eras, "Mount/ maypole Pleiad … tuned bedrock," "the soul / accorded man / from gaol to goal." (There's an echo here of Oscar Wilde's "The Ballad of Reading Gaol.")

Noah filled his ark with pairs of animals. Johnson filled his with quotations, credited and uncredited: Ives, Baum, Thoreau, Vincent Van Gogh, Charles Doughty's "Travels in Arabia Deserta," whose words Johnson used to describe his parched native prairie, Roger Tory Peterson's guides for birdwatchers, H. G. Wells's "The First Men in the Moon." Johnson's personal scrapbook, with its bits of Kansas, bits of Keats, is also Johnson's version of Earth as Heaven, its "pasteup switch pasteup / emblematic and magical." "I read to steal," he joked; he also insisted that "ARK," unlike earlier long poems, required no elucidation, "no reference except itself." You can track down all the quotations (in the age of Google, it's not hard), but that would be frosting; the poem itself is the cake.
Read it all at Page-Turner.