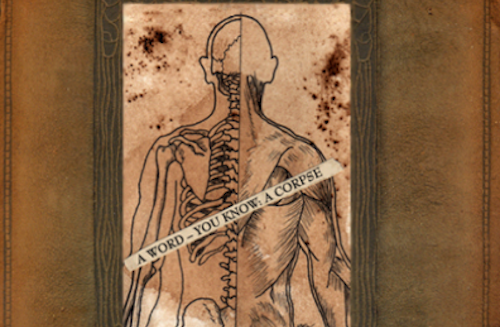 Yesterday the ArtsBeat section of the New York Times gave us the ins and outs of Black Ocean Books, with poetry editor Carrie Olivia Adams. Their conversation delves into Black Ocean's editorial vision and approach to publishing poetry. To give you a taste, Dana Jennings asks Adams:
When you're reading a manuscript by a writer you're unfamiliar with, what are you looking for?

I read all of the manuscripts the same way. I don't assume that I'm going to love or hate something because of someone's reputation. I believe that poems should offer me a new way of seeing, while offering a sense of companionship on the same lonely, human road. I want to feel a combination of curiosity and empathy when reading them.
And
Why Publish Poetry?

In these attention-starved times, when we are communicating significant global events in under 140 characters, what better medium could there be than one that believes in concision, compression and the power of the small to convey the great? Poetry may be the world's best sound bites — certainly some of the most human and necessary. Black Ocean is a press run by poets, a completely volunteer effort undertaken because we sincerely believe in the value of poetry while believing there is an audience that is out there hungry for it. Our readers cherish the book as an object and consistently remark on the striking design of our books.
And finally, to give you a Black Ocean greatest hits:
A sampling of books you're most proud to have published?

"The Man Suit" by Zachary Schomburg (2007). Put us on the map.

"Pigafetta Is My Wife" by Joe Hall (2010). The first diamond ever mined from our slush pile.

"Pink Thunder" by Michael Zapruder (2012). Pop tunes, four-color art, pink vinyl.

"With Deer" by Aase Berg, translated from the Swedish by Johannes Göransson (2009). Our first translation.
Be sure to read the rest over at the New York Times.