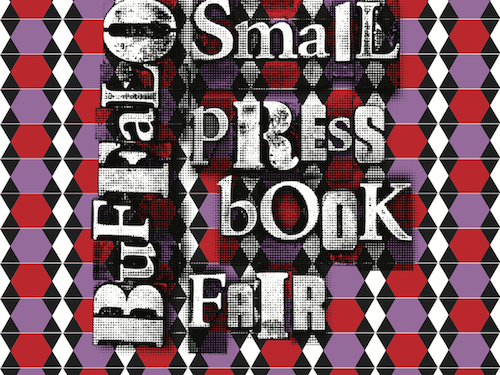 Wow, has it been 8 years already? Time flies when you're DIYing some sweet poetry books, no? The good folks hosting the 8th annual Buffalo Small Press Book Fair are calling on you to help make their April 5th opening as free, open, and awesome as it's always been. You want some deets? Here ya go!
8th Annual Buffalo Small Press Book Fair Saturday, April 5th, and Sunday April 6th, 2014, Karpeles Manuscript Library Museum 453 Porter Ave, Buffalo, NY.

This is our eighth year, and we'd love to have your individual support in order to keep the book fair growing. We were lucky enough to receive a grant from the New York State Council on the Arts for marketing and promotion this year, but that still leaves a lot of incidental costs: tables and chairs, equipment rental, travel for keynote speakers, logistics! In order to offset those costs, we wanted to make amazing handmade pieces to send your way for your contribution!

This year is going to be immense - for the second time, the Fair will be hosted on TWO days - over 125 vendors from all over the Great Lakes Region, as well as Miami, Boston, Baltimore, Detroit, NYC, Pittsburgh, Montreal and more.

The fair has been an amazing success every single year, and we can make 2014 a breakthrough year with your help. We've even heard rumors that it's now become the largest small press book fair in the country!

Remember this event is FREE and open to the public!

In 2013 we had over 125 vendors and over 4,500 participants!

Check out the brand new website and the 2014 event details at www.buffalosmallpress.org.
Head over to their Kickstarter page to check out some of the great publications and ephemera from years past. And if you want to get an insider's, on the ground view of the whole thing, check out Kaplan Harris's "Open Door" piece from last year's festivities.