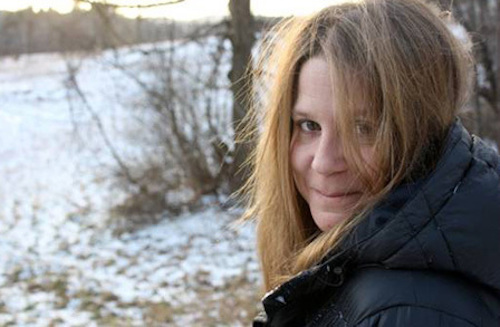 Our congratulations go out to Katie Peterson for taking home the Rilke Prize this year (sponsored by the University of North Texas) and for being profiled at Art Seek. Jerome Weeks writes:
Peterson is the third winner of the $10,000 Rilke Prize, which UNT created as an annual, mid-career award. It's named for the great German poet Rainer Maria Rilke, and it's given to a book by a poet who's just becoming established. Peterson's third book, called The Accounts, is the one being honored, and the heartbreak in The Accounts comes from the loss of Peterson's mother to cancer in 2008.
Peterson's poetry draws upon many sources, country music among them.
"I'm drawn to subjects that have something to do with loss and loneliness," she explains. "And like country music, I think there's something really beautiful about both of those things. I don't think sadness is just sad. And so there's a lot of melancholy in my work, but I think melancholy is a way of celebrating the things that we love that are perishable."

[...]

"I was very conscious," Peterson says, "when I was writing The Accounts that I was writing a personal book about the destruction of my world – in the middle of a world that feels like it's being destroyed or at the very least changing very rapidly."
Head over to Art Seek to listen to the full interview and to read and listen to a poem from Peterson's collection The Accounts.