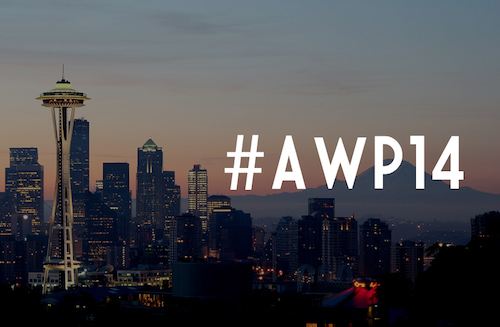 The New Yorker's Sasha Weiss's AWP wrap-up sheds a little light on the journey to A.W.P., fiction, and the state of publishing.
When everyone seated near you on the airplane settles in with one of the big books of the season as soon as they sit down, this is a clue that you're headed toward the Association of Writers and Writing Programs conference—A.W.P., the largest annual literary gathering in North America. Through a crack in the seat, I saw Elena Ferrante's ferocious novel of marital disillusionment, "Days of Abandonment." The woman across the aisle was just embarking on Victoria Wilson's thousand-and-fifty-seven-page biography of Barbara Stanwyck, and the guy next to her (who, I later learned, was Phil Klay, an Iraq veteran whose book of short stories, "Redeployment," has just been published to acclaim) was reading "The Secret of Raven Point," by Jennifer Vanderbes, a novel about a nurse on the Italian front during the Second World War, pen in hand for underlining.

When I wasn't spying, I was devouring Jenny Offill's exquisite, slim novel in aphoristic phrases, "Dept. of Speculation," comforted by the idea that if the plane went down, my last glimpse of this world would be of a pleasing sentence. But I suspected that the gods of literature were safely guiding this airborne book club.

We were headed for Seattle to meet twelve thousand other pilgrims—M.F.A. students, small-town and big-university literature professors, hawk-eyed agents, well-coiffed publishers, critics, journalists, would-be and published novelists—who all converge to talk about the state of books. The atmosphere at the Washington State Convention Center was fizzy and buoyant. Unlike BookExpo America, which takes place every year in New York at the Javits Center and has a hectic, slightly shopworn vibe, A.W.P. feels like a giant reunion of English majors thrilled to be back at school. And there was a gleam in the collective eye, knowing we were descending on the land of Amazon—the behemoth that, under the guise of selling books, eats them instead—to visit the booths of small publishers and attend panels with titles like "The Modern Flaneur" and "Found in Translation."

One sunny morning (the weather was unseasonably un-rainy—those literature gods again—and offered a clear view of the majestic Olympic Mountains down Pike Street), I sampled a variety of panels and talks, representing the mini-ecosystems of poetry, New York publishing, and journalism. First, there was a panel on war literature, which is having an efflorescence in the United States as a number of soldiers and journalists have returned from the Middle East, published books about their experiences, and won awards for them. Phil Klay, who is thirty and tall, with a mane of shiny hair and a deliberate, gentle way of speaking about violence, talked about the question that every soldier is asked: "Did you kill anyone?" He read a list of disturbing possible answers, along the lines of: No, but I wish I had. No, but a friend of mine was killed. Yes, my convoy was shot at and I killed an Iraqi family. Yes, and those people deserved to die. Yes, and I regret it every day. Literature, he suggested, should be the place where we pose and answer this question in new and more sensitive ways. [...]
Ah! We miss the balmy, seaside Seattle air already! Read more and weep through yr mid-week at The New Yorker.