In which I talk about reading Geoffrey Gatza's Apollo and Geoffrey talks about making Apollo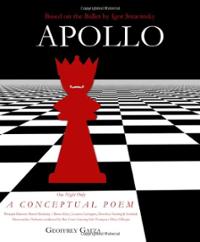 Divya: Reading Apollo
I will lay my cards on the table.  I'll put this offer on your table. We'll make a deal under the table. And then you will turn the table.
The drama of the table—never blank, never rasa—comes from its etymological embroilment in conflict between surface and stylus. The word comes from the Old English tabule "flat slab, inscribed tablet." The table is both an inscribed and inscribing surface—the desk at which I type this is also where I have aged, grown forehead furrows, and written myself into a public. During these long Buffalo winters, this table, this mesa, is where I have written myself into communities while trapped behind snow-banks and dissertation chapters.
In my early years in Buffalo, there was another kind of table at which this community was staged.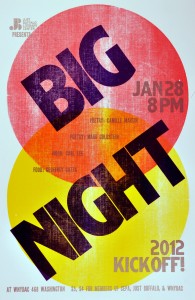 I'd walk into Just Buffalo Literary Center's Big Night, then curated by the wonderful Aaron Lowinger and Michael Kelleher, and there—in the warmly lit center of the WNY Book Arts Center—would be a long table unspooling like a ribbon studded with ceramic bowls filled with squashes and legumes and beets and sweets and crispy treats. This was the work of the official Big Night chef, poet Geoffrey Gatza.
Between poetry readings, people ate cornbread and candied yams; between musical acts, folks munched on paw-paw coconut creams, Georgian butter cakes, and pomegranate sarcotesta. And all these were made by Geoffrey, while wearing chef-clogs, in his kitchen, with his hands. These were then plated onto his dishes, hefted into his car, and placed on a table. Five years, eight BigNights each. Forty tables laid for poets.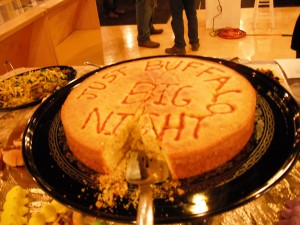 Geoffrey's BigNight table was an architectural puzzle—scaffoldings propped up the breads, fabric folded in waves curtained the rice puddings from the pumpkin fritters. Coming from Philly, where my poetry-night meal was a Yuengling 6-pack (half empty) this was a new way to witness how hunger gathers around a table.
Lately, as I've been reading Geoffrey's new book Apollo, I've been thinking of how he uses the table as a site of negotiation, interaction, conflict and resolution. In his book, however, the table we sit at has 64 black and white checks and two players. Apollo is a table set for a game of Chess. Apollo is an elaborate, 3-D puzzle much like Geoffrey's BigNight Tables. Nested within layers of conceptual scaffolding and whimsical conceits, Geoffrey pits gods against Gods—baby G and Big G—with the playfulness of a lad hanging with his action-figures and with the exactness of a military strategist.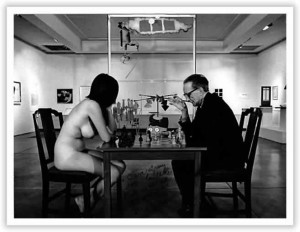 The book is, in every sense, a production. Imagined as a souvenir for a ballet by Igor Stravinsky, with music by Max Ernst (featuring trumpet soloist Dizzy Gillespie), and animated by the principle dancers Marcel Duchamp/Rrose Sélavy, Leonora Carrington, Gertrude Abercrombie and Dorothea Tanning, the book animates a host of Surrealist and Dada artists into a choreographed séance in verse. They play the bodily-hosts to Greek Gods—Apollo, Hera—and flit and flirt like mesmeric channels of the Greek Muses—Calliope, Terpsichore. These conceits are, in turn, hosted by Geoffrey Gatza into an intricate lineage nested into a fantastical mise-en-abyme of Western cultural icons colluding and conspiring against each other.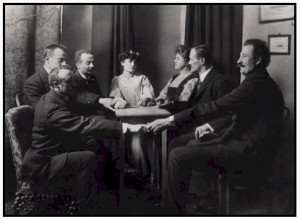 At the core of the book, Geoffrey plays chess with Marcel Duchamp in the only chance based Dadaist séance I have ever witnessed (here, again, another table). The poem emerges from this procedural structure, which mirrors the geometries of Duchamp's winning game against Frank Marshall, the United States champion from 1909-36, in Hamburg (1930). Each board position is a word. Each move is a syntactic maneuver. Each chess piece is an actor stringing the signifying chain. This procedural frame is reiterated in various avatars throughout the book—into a game between Apollo and Tiresias, into a game between Marcel and Rrose—growing into a theatrical, alternatively comic and pensive conversation of egos and their alters, at the altar of the table.
Geoffrey has, then, staged and restaged two tables—the dining and the chess—that have always been one table. The table does not, as it were, fork.
The table is always torqued. Geoffrey's two tables— these sites of hospitality and hostility— recall this, for me.
Tamilians call the table the mesa. The cloth laid on the table is a vireeppu— literally, a spread (like bed-spread). A spread under a spread—this is a palimpsest of centuries of hospitality and hostility folded and unfolded over mahogany, teak, rose-wood. Like the Mesa-Verde of Colorado, this table is a steep climb for strangers and its edges fall away into the heavens; like the Tukumari mesa of New Mexico, this table is evidence of years of erosion and elemental conflict—tectonic antics, tactics, and semantics. Perhaps, a poem.
Here is the table at my childhood home. Lay the table. First you serve the oldest man, and then the oldest woman. Always from the right. Then you wait until your husband has eaten. And then you eat from his plate. If you've eaten someone's salt or drank from someone's well, you will be obliged to them for a lifetime. If your enemy comes to you door and asks you for water, serve him water in your finest silver. If your enemy comes to your gate and asks for a meal, call the butcher, the baker, the candle-stick maker. Make a feast. If someone is born—make a feast and feed strangers. If someone is dead— make a feast and feed the poor and transient. If someone has a spell cast on them—make a feast and feed the mangy stray dogs. Make small lamps from rice flour. Steep wicks in fat churned from cow milk. Light the lamp with kindling from the smoke-stove. These are the rules.
We Tamilians mastered the power-play of the dinner table centuries before Derrida pointed out that hospitality and hostility are twinned at the etymological root. Both Geoffrey's BigNight tables and Apollonian tables take root here and branch out. Food circulates from hand to hand—the hand the serves, the hand that severs—and then hand to mouth— and through the arteries of hierarchies. The circuit around the dinner table is sanguineous—of the blood— and both ties and untethers others to the power structures that hold up the walls of the house. The hostess is the mostest, quite truly. Never refuse the 4th helping.  Never leave a morsel uneaten. And don't sulk, girl. This is the game.
Sara Ahmed points out that the word "dissidence" derives from the Latin dis "apart" + sedere "to sit. At whichever table you decide to sit: pick up that spoon, or, pick up that knife. Your move.
Geoffrey: Making Apollo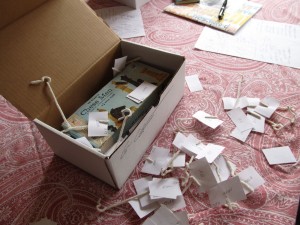 I was drawn to write Apollo after falling in love with chess. While studying the game, I realized Marcel Duchamp, arguably one of the 20th century's most important and influential artists, was an intriguing figure in the chess world. Apollo traces the central strategies and themes of Duchamp's work. Movement, displacement, doubling, isolation, pun, and metamorphosis are the tactics used by Duchamp to estrange the ordinary. More than just a collection of poems, this book is a readymade, taking the form of a souvenir ballet program detailing a one-night-only performance of Apollo by Igor Stravinsky to commemorate the 100th anniversary of the 1913 Armory Show in New York, in which Nude Descending a Staircase, No. 2 caused a sensation during its exhibition. At its heart, this book is about Marcel Duchamp but it is also about chess. It was thought for a long while that Marcel Duchamp gave up art to play professional chess. However, this was found to be not true with the revelation of his last major artwork, Étant donnés.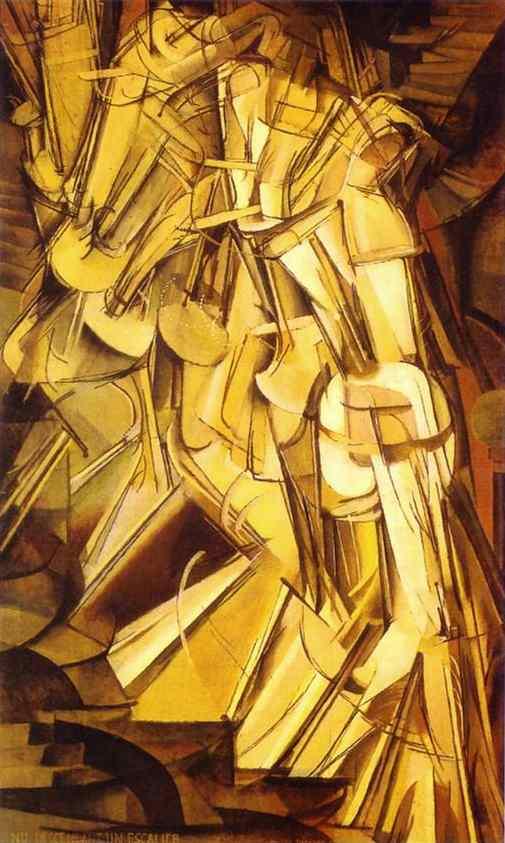 Using the form of a ballet, this work calls attention to the acts of performance, movement and choreography as well as the rhythms and balance of dance. These ideas are also found in chess. The conversation between dance and chess runs through this work. Each character is represented by a chess piece and their movements are conveyed and correlated as dance, thus the reason this book takes the form of a ballet. Marcel Duchamp, his female alter ego Rrose Sélavy, Dorothea Tanning, Leornona Carrington, and Gertrude Abercrombie perform the ballet. Max Ernst leads the orchestra and Dizzy Gillespie performs a special solo.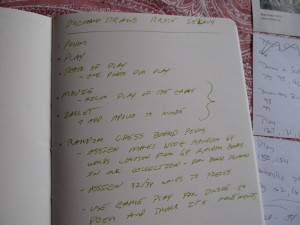 The ten sequences in Apollo are performed in poem sections unfolding with specific functions towards the production and appreciation of the creative act. Duchamp famously said, "The creative act is not performed by the artist alone; the spectator brings the work in contact with the external world by deciphering and interpreting its inner qualifications and thus adds his contribution to the creative act." This book establishes a more active role for the reader, who is asked to participate in creating meaning from the text. The work becomes collaboration between the audience, the poet, and the tradition that they've all inherited. The diversity of these works echoes the complexities of the subject, but together they posit something specific, the heightened relationship between the interior self and the exterior world.
The whole book is an art object, taking the form of a souvenir program of a ballet performance that never took place. In the proper spirit of the performance, I sent out invitations to the ballet, giving an address and performance space that did not exist. The text of the book needed to move beyond the ordinary form of poetry, so a Stravinsky ballet was chosen to act as the template/stage for the work to happen.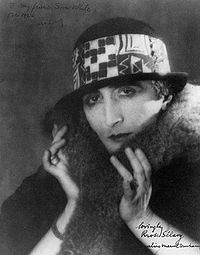 Opening with an introduction narrated by Duchamp's female alter ego, Rrose Sélavy sets the stage for the evening's performance and as hostess for the evening, tells the story of Tiresias. The first tableau details the birth of Apollo and how Apollo created the game of chess for Caissa in an Ovidian style of mythic writing. This is followed in turn by the myth of how Duchamp gave up painting for other forms of more engaging art.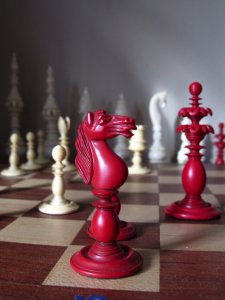 A dada chess poem and a photo ballet of a chess game are used to illustrate the moving perceptions of chess. Highlighting Duchamp's work, forms a relationship with it, and gives relative weight to the subject. Three long poems look at the work of three prominent female surrealist painters. Dorothea Tanning's painting, Birthday, is contemplated in The Twelve Hour Transformation of Clare, a story of a woman who disappears into words. Leonora Carrington's work is thought through in Recipe for Water, a poem of time and contemplation of relationships within a mystical space. The Ivory Tower by Gertrude Abercrombie is enacted in a retelling of the Lady of Shallot.
Duchamp Draws Rrose Sélavy is a three-act play that sets up an imaginary scene between Marcel Duchamp and his female alter ego Rrose Sélavy. They play a game of chess in the final moments before Duchamp completes his last major piece, Étant donnés. At the end of the play, the audience is trapped in the tableau of Étant donnés, left in a museum. To complete the book, the ballet takes the form of a complaint letter to the director of the Albright Knox. Detailing the true story of how I was kicked out of the museum for carrying an umbrella, the ballet ends on the outside steps with the author anticipating the redundancy of death.
A Bibliography
Duchamp, Marcel, Francis M. Naumann, and Hector Obalk. Affectionately, Marcel: The Selected Correspondence of Marcel Duchamp. Ghent: Ludion, 2000. Print.
Duchamp, Marcel, Michel Sanouillet, and Elmer Peterson. The Writings of Marcel Duchamp. New York, NY: Da Capo, 1989. Print.
Naumann, Francis M., Bradley Bailey, and Jennifer Shahade. Marcel Duchamp, the Art of Chess. New York, NY: Readymade, 2009. Print.
Ovid, and Ted Hughes. Tales from Ovid. New York: Farrar, Straus and Giroux, 1999. Print.
Saidy, Anthony. The Battle of Chess Ideas. New York: RHM, 1975. Print.
Shibut, Macon. Paul Morphy and the Evolution of Chess Theory. Mineola, NY: Dover Publications, 2004. Print
"Complete Book of Chess Strategy: Grandmaster Techniques from A to Z [Copertina Flessibile]." Amazon.it: Complete Book of Chess Strategy: Grandmaster Techniques from A to Z. N.p., n.d. Web. 04 Feb. 2014.
Jones, Amelia. Postmodernism and the En-gendering of Marcel Duchamp. N.p.: Cambridge UP, 1996. Print.
Codrescu, Andrei. The Posthuman Dada Guide: Tzara & Lenin Play Chess. Princeton, NJ: Princeton UP, 2009. Print.
The Bed Sitting Room. Oscar Lewenstein Productions, 1969.
"Jean.Cocteau.&.Hans.Richter.-.8x8.A.Chess.Sonata." YouTube. YouTube, 19 Apr. 2012. Web. 04 Feb. 2014.
"Dreams That Money Can Buy (Hans Richter) 1947 - Surreal Movie." YouTube. YouTube, 03 Apr. 2013. Web. 04 Feb. 2014.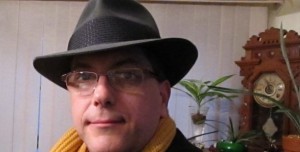 Geoffrey Gatza is an award winning poet and editor. He is the author many books of poetry, including Secrets of my Prison House (BlazeVOX 2010) Kenmore: Poem Unlimited (Casa Menendez 2009) and HouseCat Kung Fu: Strange Poems for Wild Children (Meritage Press 2008), He is also the author of the yearly Thanksgiving Menu-Poem Series, a book length poetic tribute for prominent poets, now in it's tenth year. His visual art poems have been displayed in gallery showing. OCCUPY THE WALLS: A Poster Show, AC Gallery (NYC) 2011 Occupy Wall Street N15 For Ernst Jandl - Minimal Poems with photography from the fall of Liberty Square. And in, LANGUAGE TO COVER A WALL: Visual Poetry through its changing media, UB ART GALLERY (Buffalo, NY) 2011/12 Language for the Birds. Geoffrey Gatza is the editor and Publisher of the small press BlazeVOX. The fundamental mission of BlazeVOX is to disseminate poetry, through print and digital media, both within academic spheres and to society at large. He lives in Kenmore, NY with his girlfriend and two beloved cats.
Divya Victor is the author of the Things To Do With Your Mouth (Les Figues,2014), Partial Derivative of the Unnameable (Troll Thread, 2005) Goodbye John! On John Baldessari (2012) and PUNCH (2011) from Gauss PDF; and the chapbooks UNSUB (2014), Hellocasts by Charles Reznikoff by Divya Victor by Vanessa Place (2011),...