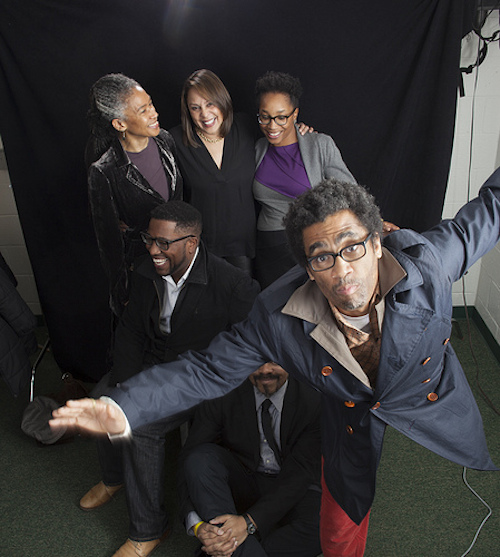 Dark Room Collective is in the spotlight at NYTimes, where Jeff Gordinier pays tribute to the collective's past and future.
Late in 1987, two young poets made the trek to New York to attend the funeral of James Baldwin at the Cathedral Church of St. John the Divine.

Deeply moved by the ceremony, yet distressed that they had never met an African-American literary lion of Mr. Baldwin's stature, the poets, Thomas Sayers Ellis and Sharan Strange, hatched a plan: They would bring young black writers and artists together to read their work aloud, to bond with mentors and to foster the sort of comradeship that had nurtured many a cultural movement.

They called the group the Dark Room Collective. Now, it has become increasingly clear that their gatherings in a three-story Victorian house at 31 Inman Street in Cambridge, Mass., represented a flash of literary lightning.

Scholars say that what has grown from the collective is a boom in African-American poetry that's arguably as aesthetically significant in the writing world as the work of the Beat Generation, the New York School, the Fugitives, the Black Arts Movement, even the Harlem Renaissance. Influenced by pioneers like Rita Dove, this group's work departs stylistically from much of the black poetry that preceded it: It's less about strife or racial identity than it is about the imagination taking wing, leading the poets to borrow from, and burrow into, history, pop culture, even quantum physics in new and surprising ways. [...]
Read more, learn more at NY Times.