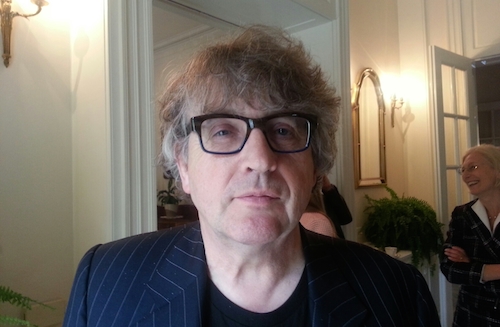 On the eve of his appointment as Distinguished Professor of English and Creative Writing at Lancaster University, the Times Higher Education speaks with Paul Muldoon to set the record straight on a few very important details.
Where and when were you born?
I was born and brought up in north Armagh, although my people came from east Tyrone. These may seem like minor delineations but were actually significant, quite sharply defined. My mother was an educator, so she'd followed the job market and, before we moved, had ridden a bicycle 10 miles to work. We moved into this new milieu when I was about four.

How has this shaped you?
I always felt as if we didn't quite belong. It wasn't that people weren't friendly. They were. It's just that we weren't from those few square miles that made up Collegeland, a place itself once owned by Trinity College, Dublin, to which the local Catholic tenant farmers had once paid rent. The fact that we were the family of the teacher set us slightly apart. This was an era when the clergyman, the doctor and the teacher were still perceived as having major roles in society. And feeling slightly apart is probably a feeling that many writers have.

Is poetry taken more seriously in US or in UK institutions?
That varies. I'm sure that many UK institutions see creative writing as a way of beefing up their scores [in the research excellence framework]. If you've got a couple of poets who are publishing slim volumes every couple of years, there's more bang for the buck than with the conventional academic who, once a decade, squeezes out a study of those same poets. It's a dreadful worldview, and one that the universities and colleges must resist. My own view is that the REF is the greatest single threat to higher education in the UK. It has diverted the energy of teachers from keeping their eyes on the horizon to looking over their shoulders. [...]
Learn more at Times Higher Education.