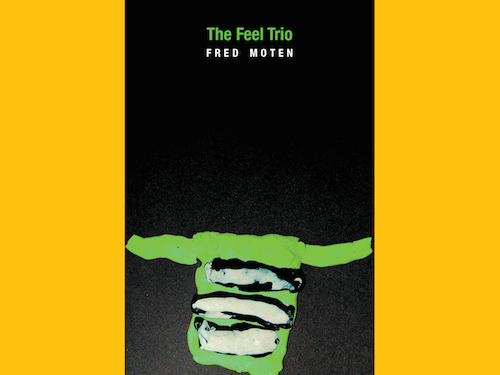 The Feel Trio by Fred Moten is just out from Letter Machine Editions! Patrick James Dunagan reviewed it recently for The Rumpus. "Slinging language about in a frenzied assault across the page, Moten's poetry sits upright in the spit sizzling off yesterday's breakfast bacon, sputtering and growling as it engages readers in an across-the-board wake up call." Smells good. More:
His references are contemporary as well as historical, steeped in jazz and black history, representing a cultural lexicon of the utmost accomplished chops filled with slang, humor, and critical acumen. Those not in the know should "google" John Akomfrah and take it from there to discover what all is being said and unsaid here. What all is indeed embedded in "our echo" which resonates most fully the further you dig. "Lalia" for instance is "abnormal or disordered parts of speech." "Theaster" is most likely Theaster Gates an American Social Practice Artist. Moten is on a roll, gathering steam as he pulls round him the accumulative effects of forces waged upon language, people, and place as resulted in the "panafrican" movement. Events and cultural collateral in the shared memory surrounding "Burningham" are but one result of what began hundreds of years ago aboard slavery ships off the African coast.

The reality Moten's poems bear witness to demands precision and may be more specific a world than proves readily familiar to the average reader, yet it is this richness of viewpoint proves the most rewarding feature of his work. The validity of experience related is inescapable in its complexity and sonic draw.

we study partial folds in them alpine jukes, bent,
bow-tongued stick
and move and mahagonnic rupture in september,
in alabama, throat
sung to the kabaret's general steppe and fade. out
here you breathe
they breath, this bridge is just, this bridge is just
a pile of bones this
load be breathing, this alpine rasp in this dry
bridge just be weaving.
Read the full review at The Rumpus.