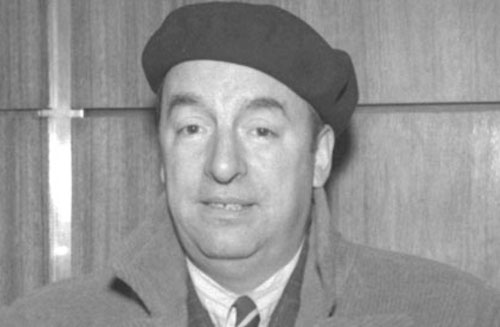 We've been bringing you updates as the story of the circumstances surrounding the death of Pablo Neruda have slowly unfolded over the years (here, here, and here). Earlier this year an examination of Neruda's remains concluded the Chilean poet died of natural causes related to prostate cancer, and no foul play was found. Now, more tests are planned to find substances that may not have been detected in the initial probe. From Fox News Latino:
Chilean judge isn't ready to close the probe into the mysterious death of Chilean Nobel Prize-winning poet Pablo Neruda four decades ago.

Chile's medical legal service said on Friday that judge Mario Carroza, who is investigating the case, has requested more tests for substances that were not found during a first round of investigations.

They will be carried out in Spain and other countries that were not specified.

"We continue to work to determine the exact cause of death of the poet," the medical legal service said in a brief statement.

Neruda's body was exhumed in April 2013 to determine the cause of his death. Forensic tests revealed no suspicious chemical agents in Neruda's bones. But his family and driver were not satisfied and requested more proof.
Read on here, and we'll bring you updates as the story continues to unfold.