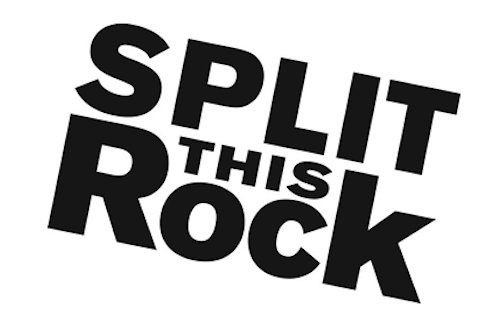 In response to Split This Rock's recent open-letter to Librarian of Congress, Dr. James Billington, urging him to appoint a person of color as the next Poet Laureate, Rob Casper, Head of the Poetry & Literature Center at the Library of Congress, which is responsible for the Poet Laureate position, posted an open letter to Split This Rock and supporters. According to Split This Rock's Executive Director, Sarah Browning, it appears that the Library of Congress had already selected the next honoree: Charles Wright, remember? However, Browning writes, "We're putting our heads together about how to proceed and we want to hear your thoughts. Email us ideas for further activism at info@splitthisrock.org. And thanks to all who signed and spread the word!" Read Rob Casper's response, in part, here:
Dear Sarah Browning,

Thank you for your letter to James H. Billington, Librarian of Congress, about the selection of the next Poet Laureate Consultant in Poetry. Thank you also for your public support of our two past Poets Laureate.

I wanted to reply on behalf of the Library to you and the signees of your letter. If you could, please forward this response on to them, and feel free to post this on your website as well.

I think of you and the signees of your letter as my peers, and I feel a strong connection to the work you do collectively to champion poetry across the country. The Poetry and Literature Center has recently partnered with various outside organizations to expand the poets and poetry we present. For instance, we have worked with Letras Latinas on a host of public programs as well as a series of interviews titled "Spotlight on U.S. Hispanic Writers" (online at http://www.loc.gov/poetry/hispanic-writers/). I am also proud of our new "Asian American Literature Today" series and our work with the Library's "Area Studies" divisions―African and Middle Eastern, Asian, European, and Hispanic―and with outside organizations such as the Africa Society of the National Summit on Africa and various embassies, to feature writers from around the world. And I am thrilled we are working with Split this Rock to launch the first-ever poetry slam at the National Book Festival this August.

The Poetry and Literature Center assists the Librarian of Congress in the selection process for the Poet Laureate Consultant in Poetry position. The position was created by an act of Congress, Public Law 99-194, which states: "Individuals are appointed to the position of Consultant in Poetry by the Librarian of Congress for one- or two-year terms solely on the basis of literary merit." Since I have worked at the Library, we have conducted two surveys to begin this process: in 2011 for the 18th Poet Laureate and recently for the 20th Poet Laureate, asking fifty nominators from 24 different states, including the current and nine former Poets Laureate, as well as critics, scholars, lit org directors/literary presenters, and bookstore owners. I was happy you agreed to serve as a nominator for this year's survey. We asked nominators who we felt would put forth the widest range of poets in terms not only of race, but also of gender, sexual orientation, and class, as well as aesthetic and regional diversity from across the country. [...]
Read more at Split This Rock!