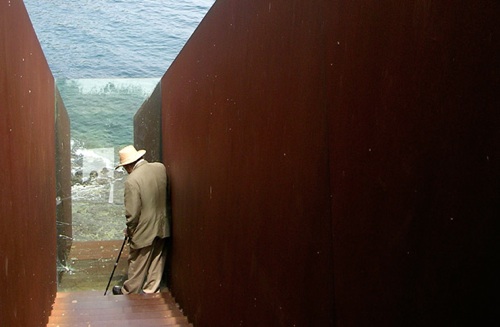 Publisher's Weekly reports that the poet and critic Allen Grossman has died. Grossman wrote lyric poetry in a high-Modernist romantic style, most recently, Descartes' Loneliness (New Directions, 2007). He is the author of scholarly works including Poetic Knowledge in the Early Yeats: A Study of the Winds among the Reeds (University Press of Virginia, 1969), The Sighted Singer: Two Works on Poetry for Readers and Writers (Johns Hopkins University Press, 1992), and True-Love: Essays on Poetry and Valuing (University of Chicago Press, 2009). He passed away due to complications from Alzheimer's at the age of 82, according to his son, the novelist and critic Lev Grossman. From Publisher's Weekly:
The poet Allen Grossman died this morning at a nursing home in Chelsea, MA. of complications from Alzheimer's, according to his son, the novelist and critic Lev Grossman. He was 82 years old.

PW profiled Grossman in 2008 upon the publication of his last book, Descartes' Loneliness, which we called a part of "American poetry's most powerful, aspiring, inimitable and least frivolous bodies of work." Grossman was a philosophical and meditative poet, as well as a spiritual one. He told PW that "I don't think there is any entirely secular poetry." New Directions was his longtime publisher.
Learn more about Grossman's scholarly and poetic legacy from his biography published here; read more about Descartes' Loneliness from Jason Guriel's essay published in Poetry magazine, here.