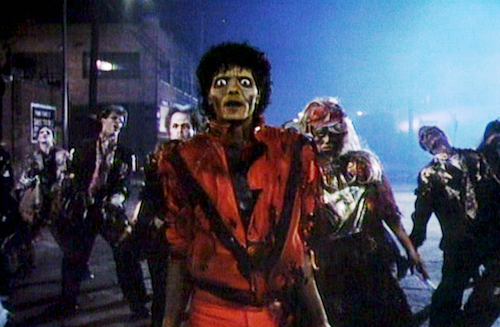 No, not a an Onion article... The late King of Pop (Michael Jackson) and Robert Burns will be joining forces for a musical about Burns's life and verses. 'Tis true, according to Scotland Now:
THE late Michael Jackson has inspired a new musical based on the works of Robert Burns.

The King of Pop planned to illustrate the poetry and life of the Scottish Bard in a stage show during the 90s with long-time friend and music producer David Gest.

However, Gest will revive the show after he found the songs written by the Thriller icon - with Scottish actor John Barrowman expected to play the lead role.

Gest said: "I found the recordings from that time about four months ago. It's going to be a different play but it is still going to be the story of Burns.

"Work is under way on a revised script and soundtrack."
Wow, this production is sure to be a thriller... Read on here.