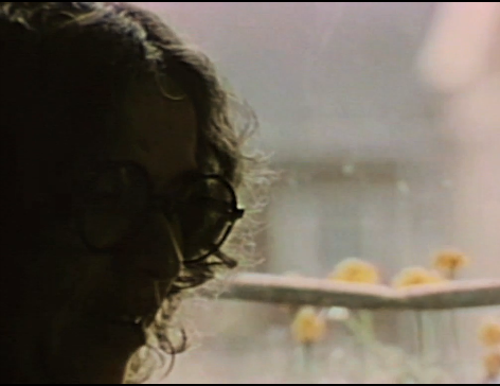 Wow: We are admittedly still making our way through this incredible, essential paper by Patrick Durgin, but please set your reading-marks on it, too. Currently at Jacket2 and written for the new French edition of Clairvoyant Journal, to be published by Bat Editions, these introductory remarks on Hannah Weiner's most well-known work illuminate the typescripts left standing, the many codes of "clair-style," and the coterminous art-making context of Bernadette Mayer's "life-writing," structuralist filmmaking, and the realm of Angel Hair, Eduardo Costa and John Perrault's 1969 reel-to-reel publication Tape Poems, and Public Access Poetry, among much else and in detail. Also here is a bright light on work done before Clairvoyant Journal, incl. The Fast, which (in)famously employed trivocal effects and self-reflexive methods later at their zenith in CJ.
This essay, Durgin writes, "is part of a large editorial project led by Bernstein, Marta Werner, and myself—which we hope will result one day in a collected works." Durgin also connects Weiner's work to the (proto- and otherwise) conceptually-inclined present:
It's possible to say that conceptual art's allergy to "literature" also delimited the range of its power to pursue its own domain, for it is finally as a poet that Weiner mastered these imbrications of sight and sense. Marcel Broodthaers' melancholic admission that literature had a "pejorative connotation" faced with accusations of "irresponsibility" by Douglas Heubler, among others, doesn't capture how the first wave conceptualist approach to linguistic materials in many ways foregrounded the plasticity of language that literary modernism had been exploring (Broodthaers 413, Heubler qtd. in Kotz 254). For example, Adrian Piper claims the work of Samuel Beckett as an important precursor, which she read with and at the urging of Sol LeWitt (Sol LeWitt: A Retrospective 76). Artists' poems are cataloged rather than collected—most vividly in Carl Andre's case. The summer 2013 issue of Artforum features a "portfolio" drawn from the forthcoming Tate "catalogue of Andre's poetry works"; and the cover of the neo-conceptualist anthology I'll Drown My Book features a shot of a gallery space; and the ubiquitous tropes of "uncreative writing" and "unreadability" are by this point axiomatic; and isn't the painted word a ubiquitous museological presence? Witness major exhibitions by Mel Bochner and Christopher Wool. Then there is the reciprocal movement of transgressive and "new narrative" authors like Kathy Acker, Dodie Bellamy, and Eileen Myles long embraced by publishers like Semiotext(e)—the first publisher, to my knowledge, that has ever become an exhibiting artist at the Whitney Biennial. Perhaps avant-garde commitment is mitigated by the market for medium—books must sell in quantity while inherently scarce "pieces" cost dearly. It's no wonder that Weiner would emerge from the 1970s a central figure of the most thoroughly medium-centric literary movement of the century, Language Writing. Language Writing is appropriate insofar as it critiqued literature as an institutional construct through attention to its constitutive structures: minimal linguistic units as capacious emblems of psychic life—public figures for, in Alan Davies' phrase, "the private enigma" (10).

Weiner did something very few writers ever do: invented a form.
Please read it all chez Charles Bernstein at Jacket2.
And for more fun:
- The special issue of Wild Orchids, dedicated to Hannah Weiner, is still on sale
- Always a good listen: Charles Bernstein's episode of Linebreak, with HW (issue above includes a complete transcription)
Image at top: from the Film by Phil Niblock (1974).