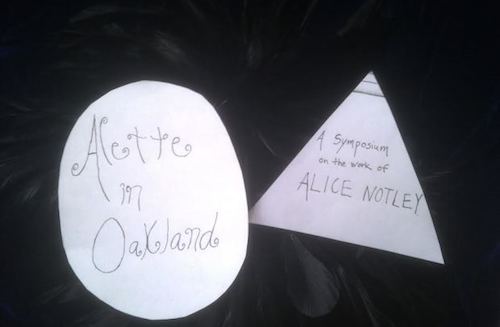 The rumors are true: Alice Notley is coming to Oakland (with your help!). She'll be invoked in Oakland, while present. And then celebrated. And considered. All in October. Announceth The Bay Area Public School:
The Bay Area Public School is thrilled to announce ALETTE IN OAKLAND, a three-day symposium celebrating the life and poetry of Alice Notley, scheduled for October 24 through 26, 2014.

We are asking the community's help in bringing Alice Notley to Oakland for Alette In Oakland, the first formal symposium of its kind celebrating the work of one of our most important living poets.
Check out their Indiegogo project campaign, and throw some gemstones their way to help with transportation costs. More details on this much-anticipated event are soon forthcoming.