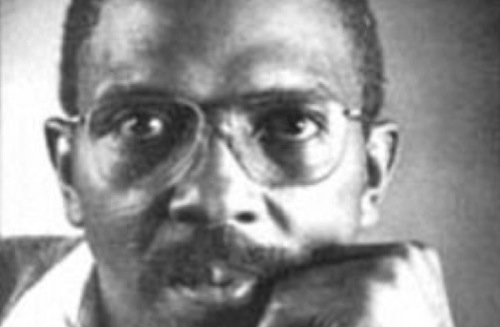 Our friend Jordan Stempleman dug up this amazing footage of Etheridge Knight reading at the Scranton Public Library on March 11, 1980, as part of their Friends of the Scranton Public Library Poery Series, which ran from 1979-1991, as far as we can tell. As Stempleman notes, the videos contain "prison stories, poem resulting from Baldwin's Another Country, Elegy for L. Hughes, and one of my favorite poems I've never heard read before 'The Violent Space (Or When Your Sister Sleeps Around for Money.'" Knight is introduced here by the book jacket from Born of a Woman: New and Selected Poems (Houghton Mifflin, 1980). The reading is in two parts; find them both below. Thanks, Jordan!
"First you have to have a vision--then a revision."
Etheridge Knight Part 1.
https://www.youtube.com/watch?v=XeOmqFk4Jmg
Etheridge Knight Part 2.
https://www.youtube.com/watch?v=wJRz1wC6D_I