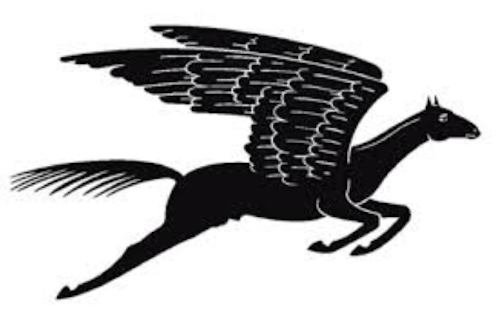 As the year winds down, after another 365 days of incredible poetry publishing by presses large and small, some members of our staff have highlighted a few of their favorite poetry titles of 2014.
***
Robert Polito, President of the Poetry Foundation
I served as a judge for the National Book Awards, so some of my thoughts on the year 2014 in poetry are on record. Our initial long list of 10 titles, especially, offered (I believe) a powerful snapshot of the vigorous state of contemporary poetry, and I urge everyone to seek out and read every one of those books. But as only living American citizens are eligible for the NBA, let me recommend here two new collections we couldn't consider—Bedouin of the London Evening by Rosemary Tonks and Between Two Windows by Oli Hazard.
Don Share, Editor of Poetry
There's a wonderful Tumblr called "Writers No One Reads," and every post there is a tale of heartbreak and injustice. One entry is for Nicholas Moore, son of philosopher G.E. Moore and, as the post there says, "a poet who in the 1940s was as renowned as Dylan Thomas, but who faded into obscurity through a series of misfortunes and 'mysterious circumstances.'" He was most notorious for submitting, under pseudonyms, 31 translations of Charles Baudelaire's "Spleen" to a poetry contest judged by George Steiner; they're brilliant and eccentric, like all his work—much of which first appeared in Poetry, earning Moore the Harriet Monroe Memorial Prize. Readers are very lucky that this year saw the publication by the Shoestring Press of his Selected Poems; it's my favorite title of the year.
Fred Sasaki, Art Director
Ten: the new wave, edited by Karen McCarthy Woolf, adds to the landscape of British poetry while directly challenging it. In 2004 the Free Verse Report—initiated by Bernardine Evaristo; commissioned by Arts Council England, Scottish Arts Council, and Arts Council Wales; and produced by Spread the Word—established that less than 1% of poets published by major UK presses are Black and Asian. The report asked: "Why have so few new Black and Asian poets been published in the UK in the past 10 years?" A national development program for advanced Black and Asian poets called The Complete Works was created to help bridge that gap. The first tangible result of this work was the anthology Ten: New Poets Spread the Word (Bloodaxe Books, 2008), representing British Black and Asian poets. Ten: the new wave is a second edition featuring the work of Mona Arshi, Jay Bernard, Kayo Chingonyi, Rishi Dastidar, Edward Doegar, Inua Ellams, Sarah Howe, Adam Lowe, Eileen Pun, and Warsan Shire. Sounds a lot like that program we don't have in the States, doesn't it?
Lindsay Garbutt, Assistant Editor for Poetry
THE CUNY POETICS LOST & FOUND SERIES IV, particularly The Boat Is Tethered to the Floor: After the Harlem Renaissance by Helene Johnson, ed. Emily Rosamond Claman. The CUNY poetics program puts together beautiful soft-bound, saddle-stitched chapbooks of archival materials. They're all superb, and to buy the entirety of series IV (eight chapbooks total, since three are in two parts) puts you back only $25! I'm particularly loving this collection of previously unpublished poems by Helene Johnson: "Come barefoot and ungloved. / Bring friendliness, less fragile and more versatile / than love."
Holly Amos, Editorial Assistant for Poetry
Roger Reeves's King Me was published in 2013 by Copper Canyon Press, but I just read it this year and was stunned. It's ambitious, lush, and powerful. Find this book, and open it immediately to "Of Genocide, or Merely Sound" which begins, "How much saying nothing / gets you a starling or a jewel."
Maggie Queeney, Library Assistant
Matthea Harvey's hybrid collection of poetry and visual art, If the Tabloids Are True What Are You?, is like nothing else I've ever read. The poems are governed by the strange, sweet, dark logic of fairytales and are populated by the most improbable creatures and objects, from mermaids with deadly weapons for tails to a purring shell. Claudia Rankine's Citizen reads like a stark, slow burn that cracks the world open. It is vital.
H. Melt, Education and Youth Services Assistant
In Prime: Poetry & Conversation, Phillip B. Williams writes "most people who write will write on a white / page but when a black body writes on a white / page it often goes unnoticed." This collection fights against the erasure of black queer poets by featuring the poetry of Darrel Alejandro Holnes, Saeed Jones, Rickey Laurentiis, Phillip B. Williams, and L. Lamar Wilson (all of whom were chosen by Jericho Brown), alongside their conversations about topics such as mentorship, religion and the body. Together, their voices act like a chorus, strengthening each other while still maintaining their own uniqueness and individual styles. Jericho Brown's The New Testament and Saeed Jones's Prelude to Bruise are the perfect complements to Prime, making up three of the best poetry books of 2014.
Polly Faust, Media Assistant
My pick is If the Tabloids Are True What Are You?, Matthea Harvey, Graywolf Press. The book is beautiful—Harvey's silhouettes and photographs are so completely part of the poems they accompany. The mermaid poem and silhouette collection at the beginning and the nine photographs of miniature plastic people and objects frozen in ice are tied for my favorite sections. The poem "The Homemade Mermaid" may have given me nightmares.
Michael Slosek, Assistant Web Editor
For this year's list, I've gravitated toward poets I've been reading for a long while who happened to have new books published in 2014: Cedar Sigo's Language Arts, Philip Jenks's Colony Collapse Metaphor, and Jennifer Moxley's The Open Secret. The three titles are quite different from each other, but what brings them together in my mind is a deepening aesthetic that delivers each poet's best work to date. Looking forward to 2015, I see Noemi Press will be publishing Roberto Harrison's bicycle, which I'll be eager to read in the New Year.
Sara Wintz, Harriet Staff Writer
Jane Gregory's My Enemies, Johanna Drucker's Graphesis: Visual Forms of Knowledge Production, Robert Lax's Poems (1962-1997) (ed. John Beer), Siglio Press's beautiful homage to Ray Johnson: Not Nothing and The Paper Snake.
Corina Copp, Harriet Staff Writer
Lisa Robertson's Cinema of the Present (Coach House Books). "How do you choose when perception is arbitrary"