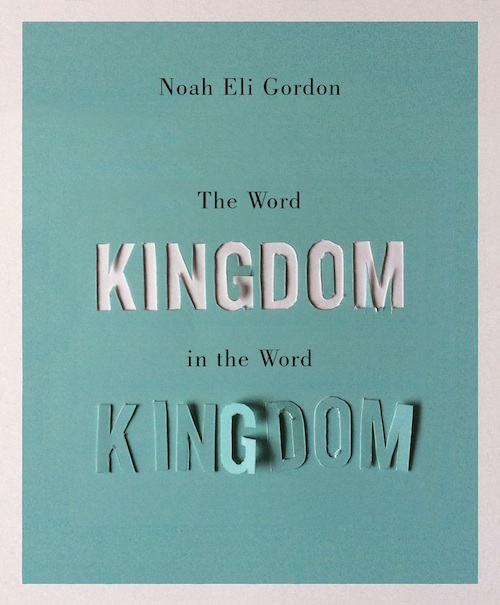 Brooklyn Arts Press has launched an intriguing bookselling initiative: "For a Limited Time only ... Pick-Your-Price for a Paperback! Pay What You Want For Poetry!" This promotion--used previously, as we know, by the likes of Radiohead and Louis C.K.--has been specially installed for the April release of a new (non-digital) book from none other than our pal Noah Eli Gordon. Will the creative tactic catch on among small presses? We shall see. For now, Gordon's newest, The Word Kingdom in the Word Kingdom, "argues for the necessity of highlighting artifice even in the face of so-called empiricism." More from the publisher:
This is Gordon's lengthiest collection yet, presenting a decade's worth of honed, tightly-knit lyrics, poetic sequences, and prose experiments. These are beautifully convulsive, boldly contained poems, orchestrating from the musicality of syntax—the underlying allegro and tempo changes in the way we speak, write, and subsequently think—into an enactment, rather than a representation or description, of experience. Here a sort of intelligent, discursive speed is harnessed from rhetorical arguments swerving at the last moment from expectation. Whether under the influence of the word or the kingdom, one herein is held captive by the joy of continual surprise.
You can pay whatever you like (plus s/h) from Feb. 14 to March 7. Read more about this one at Brooklyn Arts Press.