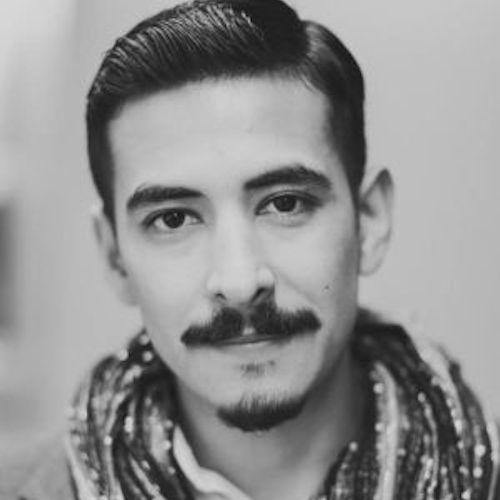 The recent Apogee petition to end citizen-based discrimination in poetry and book contests is gaining steam. At Fusion, Undocupoets co-organizers Javier Zamora, Christopher Soto, and Marcelo Hernandez Castillo--a young poet from Zacatecas, Mexico, and raised in Northern California--talk in depth about the 400 signatures thus far collected, "extending entry rights in major contests to those under Temporary Protected Status (TPS) or DACA, a program for those who arrived undocumented as children," and the reasons recently discovered for why such restrictions are in place ("tradition and inertia" or W-9 filings for winners, for instance).
"There have been multiple times where I have run into people in this process where they've said, 'Oh, geez, I've never thought about that,'" says Hernandez Castillo, of his discussions with the community about contests' citizenship requirements. "It's just showed us how little people are thinking about it, which means how little [poetry] presses are thinking of it. They don't know the weight of that and how it's bearing on undocumented writers."
More:
"At Notre Dame, basically the rule was there and nobody had checked it," says Zamora. "So we spoke to them and they quickly changed the sentence so now they don't have that anymore."

Perhaps first-book contests wouldn't be such a big deal, if they weren't such an essential part of the established path to poetry success and, basically, just scraping by with a living.

"Mostly you're kind of pushed into the MFA, and then you go out, and hopefully get a fellowship, and hopefully then you get a book," says Zamora. "That has been a trend, and there have been a lot of articles published about why [the MFA-route is problematic because] it keeps a lot of people of color out." (Even when people of color do make it into MFA programs, anyways, it isn't easy going — just see Junot Diaz's recent "MFA vs. POC" essay in the New Yorker for an example.)

Soto, in fact, sees the world of citizenship rules in poetry as an intersectional battleground. His parents hail from El Salvador but he was born in the U.S. and isn't himself undocumented. "When you say someone needs to provide proof of U.S. citizenship," asks Soto, "who are you disallowing to be seated at the table with you?"
As Fusion writer Arielle Castillo notes, follow-up articles have also been posted on Vida and Lambda Literary.

At top: Marcelo Hernandez Castillo.