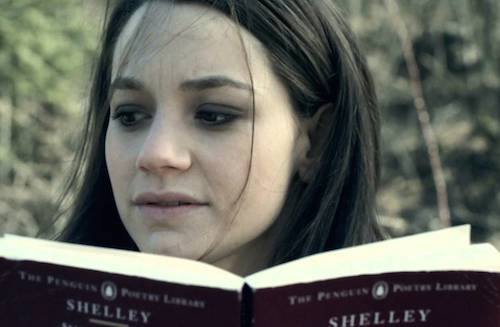 Dream on, and on, and on, and on! This Indiegogo project caught our eye because it's one of the best: a group of San Jose poets laureate who are joining forces to fund a media studio that allows young women to create films inspired by their poetry. We think that there is probably a Shelley in that crew. More:
MEDIA POETRY STUDIO: GIRLS NEED TECH

Hi! We are three Poets Laureate from Santa Clara County: David Perez, Erica Goss, and Jennifer Swanton Brown. We are poets and teachers, and have each worked with helping young people find their voices as writers.

We started Media Poetry Studio as a summer camp to provide artistic young women in Santa Clara County with opportunities to produce their own films inspired by their own, original poetry.

Even though we live in Silicon Valley, women are vastly underrepresented in technology fields. We wanted to do something significant to address that fact. You can be part of our effort to help young women develop confidence, empowering them to excel in the realms of art and technology.

In order to make the camp as successful as possible, we are asking for $5000 to purchase camera equipment and accessories.

We have some great perks for our supporters. We have cool T-shirts that you can wear to show your support, and hoodies for when the weather gets cooler. At the $100 level, we offer a T-shirt and a student-written haiku. David and Erica are published authors, and have autographed books for people who donate $250. Please check out all of the gifts we have!

If we don't reach our goal, we will use the funds we receive to purchase the best camera we can with the money we have. [...]
Lets fund! Learn more at Indiegogo.