To kick off National Poetry Month, I reached out to The Mongrel Coalition Against Gringpo to ask them who they thought deserved recognition. Here's what they sent: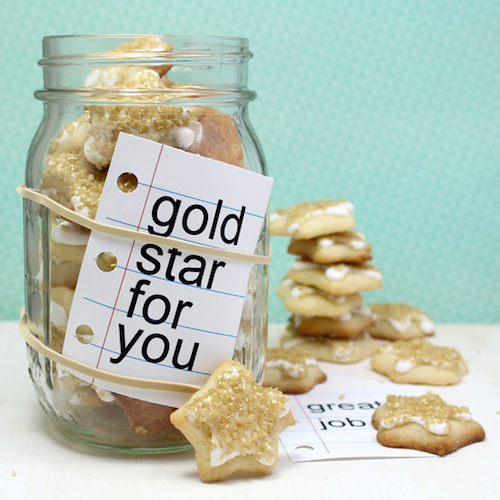 GOLD STARS
GOLD STAR FOR NOTICING GENTRIFICATION--YA KNOW THIS VIOLENT RACIST TRADITION OF SEGREGATION THAT'S BEEN THE BUILDING BLOCK OF AMERICA--GOLD STAR FOR FINALLY NOTICING THIS AS A POTENTIAL REALITY
GOLD STAR FOR THE MOST PUBLIC WHITE TEARS AND
GOLD STAR FOR DEFENDING KG AND VP DUE TO INDIFFERENCE TO POC BODIES AND SELFISH CAREERIST CONCERNS
GOLD STAR FOR BEING WHITE AND REMEMBERING YOUR MIGRATION NARRATIVE. MINUS GOLD STAR FOR EQUATING THIS MEMORY AS EXCLUDING THE PRIVILEGES OF POSSESSIVE WHITENESS
GOLD STAR FOR READING ONE BOOK BY A BLACK POET AND POSTING ABOUT IT ONE TIME ON FACEBOOK GOLD STAR
GOLD STAR FOR FEELING "MOVED" BY CLAUDIA RANKINE'S CITIZEN BUT BEING MOVED TO DO NOTHING IN AN ACTUALITY THAT MIGHT IMPACT YOU. GOLD STAR!
GOLD STAR FOR LOVING "HYBRID" BOOKS. BY HYBRID EVERYTHING THAT IS HODGEPODGE WHITEWASHED DISEMBODIED OH SO CLEVER HIGH FIVES FROM THE NYC POETRY FASHIONISTA CLIQUES
GOLD STAR FOR LOVING "HYBRID" BOOKS BUT MAINTAINING A NOT-SO-HYBRID CONSCIOUSNESS (ERASURE OF POETS OUTSIDE THE BLACK/WHITE BINARY, DELETION OF INDIGENEITY FOR THE UMPTEENTH TIME)
GOLD STAR FOR YOUR INDIGENT AND PROUDEST WHITE FEMINISM. GOLD STAR FOR YOUR TWEEN EMPOWERMENT FANTASIES SHATTERING THE CEILINGS WHILE SOMEONE ELSE SWEEPS THE GLASS FANTASIES: YOUR HELLO KITTY STAND IN DELUSIONS: GOLD FUCKEN STAR FOR NO AWARENESS BUT GOOD INTENTIONS GOLD GOLD STAR!
GOLD STAR FOR YOUR DESIRE TO REACH COMPROMISE, TO SPLIT THE DIFFERENCE, REMAIN IN CHARGE: GOLD STAR FOR COMPROMISE!
GOLD STAR FOR IDENTIFYING YOUR WHITE PRIVILEGE BUT REFUSING TO GIVE IT UP--INABILITY TO CONCEIVE OF LIFE WITHOUT WHITE PRIVILEGE POLICE SMILES. IDENTIFICATION WITHOUT ABOLITION EQUALS MINUS TWO STARS. MOVED TO GOLD STAR RESERVE!
GOLD STAR FOR GOOD POLITICS WELL-SAID. YEY! GOLD STAR! JUST KIDDING NO GOLD STAR FOR LITERACY AND RHETORICAL SKILLS. HAR HAR!
GOLD STARZ FOR WHITE GUILT PERFORMED WITH PAIN(T)ED FACE
GOLD STAR FOR PROTECTING YOUR NETWORK AND REFUSING TO CALL OUT YOUR RACIST BUDS OR PUBLICLY SUPPORT THOSE WHO DO. PROPS TO WHITENE$$!
GOLD STAR FOR INVITING THAT SAME POC TO YOUR READING OR PANEL. DIVERSITY! YEY!
GOLD STAR FOR DESIRING THE OTHER (THEREBY BECOMING THE OTHER, OH MY! VENTRILOQUISM!)
SILVER STAR FOR HAVING 1/8TH SOMETHING OR OTHER OTHER (WE ARE ALL SO DIVERSE) AND USING THIS PORTION AS A SHIELD AGAINST CRITIQUE. BLOOD QUANTUM GAMES SILVER STAR
GOLD STAR WITH GLITTER FOR STATISTICS ABOUT BLACK ON BLACK CRIME AND USING THESE STATISTICS TO PEDDLE RACISM EVEN TO POC WRITERS. SLOW GLITTER CLAP FOR THE ATTORNEY!
GOLD STAR FOR USING THE WORD "PROBLEMATIC" TO OBFUSCATE OR AVOID GETTING YR PAWS DIRTY
GOLD STAR FOR HAVING GARDENERS BUT NEVER HAVING TO BE GARDNER. GOLD STAR FOR ASKING RUBÉN HIS OPINION, DOÑA MARJORIE!
GOLDEN STAR ATOP A TREE FOR TAKING AN INTEREST IN BIG-NAME THIRD WORLD WRITERS (MULTICULTURAL FIBER OPTIC LIGHTS FOR BOLAÑO)
THREE GOLD STARS FOR SETTING DOVES FREE, BEING WELL-MEANING, AND "BEING AN IRRESPONSIBLE WHITE PERSON"
GOLDEN GLOBE FOR BEST PERFORMANCE OF LIBERAL DISAVOWAL OF PRIVILEGE WHILE DISCUSSING FRANZ FANON
GOLD OSCAR FOR SANCTIONING EUROCENTRIC EDUCATIONS PROVIDED BY THE STATE AND PRIVATE INSTITUTIONS AS THE ONLY WAY TO BE EDUCATED!
GOLD STAR FOR IGNORING POC WRITERS WHO COULDN'T GO TO COLLEGE DUE TO SLAVERY RACISM AND POVERTY LIKE HARRIET E. WILSON AND WANDA COLEMAN. GOOD FOR YOU!
GOLD STAR FOR VOTING, FEELING PROUD, AND FINGER WAGGING AT UNENLIGHTENED ABSTAINERS--WE KNOW YOU ARE THE REASON THE SYSTEM IS BROKEN
GOLD STAR FOR NOT HAVING READ ANYTHING BUT FEELING THE NEED TO INSERT SELF AND EMOTIONS INTO EVERY CONVERSATION AND THEN SHOUTING IDENTITY POLITICS WHEN A POC APPEARS DISINTERESTED IN HONORARY WHITENESS. GOLD STAR!
GOLD STAR FOR HIGH FIVING PERLOFF IN DISCUSSIONS OF RACE: WE ALL KNOW SHE INVENTED CRITICAL RACE STUDIES AND INTERSECTED IT INTO POETRY!
GOLD STAR FOR IDENTIFYING YOUR WHITE CIS HETERO PRIVILEGE. MINUS ALL THE STARS FOR NOT SELF-ABOLISHING. GO AWAY! YEY!
GOLD STAR FOR THE UNIVERSAL LOVE OF THE UNIVERSAL AKA THE SOUL OF WHITE FOLK
GOLD STAR SNOWFLAKE PRIZE FOR NEVER EVER EVER SHUTTING UP ABOUT GERTRUDE STEIN AND/OR ANDY WARHOL
GOLD STAR FOR ACCUSING POC OF "SHAME CULTURE" OMFG. JUST. STOP.
GOLDEN GLOBE FOR LOVING LINCOLN AND BEST SUPPORTING ROLE AS THE SLAVE-FREEING COSMOPOLITAN SUBJECT
GOLDEN GLOBE FOR THE PERFORMANCE OF REASONABLE DISTANCE AND DIALOGUE WHILE DISCUSSING HEATED TOPICS SUCH AS "RACE"
GOLD STAR FOR THINKING OUTSIDE THE "GHETTO"
GOLD COMET FOR HOSTING POETRY DIVERSITY NITE AT THE IVY LEAGUE THEN SITTING ON THE OTHER END OF THE TABLE DURING DINNER.
GOLD COMET FOR SAYING THE "POLICE ARE YOUR FRIENDS" ON A CONTEMPORARY POETRY BLOG AND TELLING US WE SHOULD BE WORRYING ABOUT THE ANTHROPOCENE INSTEAD
BLEACHED STAR FOR BELIEVING BOB MARLEY NINA SIMONE ARETHA JAY-Z BIGGIE KANYE BEYONCE DRAKE & FRANK OCEAN WILL SAVE YOUR SOUL
GOLD STAR FOR READING THAT ONE BLACK WRITER IN HIGH SCHOOL MAYA ANGELOU TONI MORRISON OR RALPH ELLISON WHICH ONE WAS IT????
GOLD STAR FOR BELIEVING TO KILL A MOCKINGBIRD IS THE NOVEL ON CIVIL RIGHTS AND MASTURBATING TO THE FANTASY OF WHITE SAVIOR ATTICUS FINCH
GOLD STAR FOR NEVER CHALLENGING YOUR RACIST PARENTS AND RELATIVES DUE TO FEARS OF GETTING FINANCIALLY CUT OFF SO YOU CAN'T GO TO ART OR MFA SKOOL AND/OR GOLD STAR FOR USING YOUR RACIST GRANDPARENTS AS EXAMPLES OF WHY POCS SHOULD SELF POLICE TONE
GOLD GLITTER FOR ADOPTING A NON-WHITE POET. GOLD GLITTER FOR ORDERING FROM "THIRD WORLD" CANONS FOR NON-WHITE POET SO THEY MAY HAVE A "BETTER LIFE" WITH YOU IN THE SUBURBS AND/OR GENTRIFIED/GATED NEIGHBORHOOD OF THE AVANT-GARDE
GOLD STAR FOR SHOWING UP AT THE PROTEST TO CORRECT EVERYONE'S GRAMMAR & YELL "I LIKE SENTENCES"
GOLD STAR FOR CLOSING YOUR BUSINESS OR OFFERING DISCOUNTS ON MARTIN LUTHER KING DAY
GOLD STAR FOR "JE SUIS GRINGPO"! SO RISQUE SO CLEVER SO SUBVERSIVE SO SMART! YEY!
GOLD FUCKEN STAR FOR KNOWING THE NAME OF THE LATEST PERSON OF COLOR THAT GOT MURDERED BY THE COPS
GOLD ESTRELLA FOR KNOWING ENOUGH SPANISH TO GET BY ON YOUR VACATION FROM THE CANON.
GOLD STAR FOR COMPLETELY IGNORING THE NEEDS OF UNDOCUMENTED POETS IN POETRY CONTESTS, LET ALONE ACKNOWLEDGING THEY EXIST! ESTRELLA DE ORO FOR ALL OF YOU AND
GOLD SUPERNOVA FOR THE END OF GRINGPO! YEY MONGREL STELLAR BLAST!
Love,
MCAG
Jennifer Tamayo is a Colombian-born transnational artist and activist based in New York City. She earned a BA from the University of Chicago and an MFA in creative writing from Louisiana State University. She is the author of the collection of poems and art work, Red Missed Aches Read Missed Aches Red...