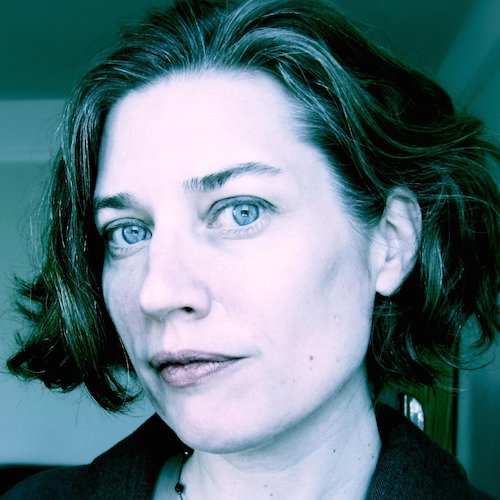 At the Huffington Post, Jen Benka—poet and director of The Academy of American Poets—responds to the onslaught of "Is Poetry Dead?" articles that arrive each April, just in time for National Poetry Month. "The predictable appearance of these articles is almost comical. The press has been picking on American poetry for at least 125 years, and the arguments are always the same: no one buys poetry, no one reads poetry, and poets are to blame," writes Benka.
She returns to 1890, with the London Saturday Review, and moves to an April piece in the Washington Post, in which reporter Christopher Ingraham pointed "to the Survey of Public Participation in the Arts (SPPA), which was conducted as part of the Census Bureau's Current Population Survey in 2012. The study concludes that, 'Since 2002, the share of poetry-readers has contracted by 45 percent -- resulting in the steepest decline in participation in any literary genre.'"
It's worth spending some time with this survey and its questionnaire.

It's interesting to note, for example, that respondents were asked if they did "any social dancing, including dancing at weddings." But they weren't asked if they had heard poems read at weddings.

And not all the results are bleak. Toward the positive for poetry, the survey notes that more adults experience books, short stories or poetry read aloud on the Internet than those experiencing opera, ballet, dance other than ballet, or theatre. And, that more adults have taken creative writing classes in or out of school than music appreciation, photography or filmmaking, and acting or theatre classes.

And, obviously, the survey doesn't capture the past three years. During this time (2012-2015), at the Academy of American Poets, we've seen an increase in people's engagement with poetry online. In the past 12 months alone, the number of subscribers to our Poem-a-Day series, which is the first place of publication for 260 of today's poets each year, has grown by almost 45 percent -- from 80,000 to 115,000+ individuals receiving new poems each morning. Through social media and syndication, these poems reach an additional 200,000 readers.
And aside from statistical analysis, there's the intuitive know-how:
Beyond April's activities, poetry and poetic practice in the U.S. has never been more vibrant and more diverse. This is cause for celebration, not a death knell.

There is a talented multitude of American poets writing today -- a complex chorus of voices addressing a fascinating range of subjects in a variety of modes. American poets today, especially younger poets, seem comfortable working beyond binaries and with a greater appreciation for fluidity and genre blurring in their poems.

Poets who had focused on publishing in print, are now making videos and podcasts of their work. Poets who came of age on the slam stage are publishing books. Poets have seized the fact that poems are highly shareable art objects. They fit nicely on smart phones, and many poets are posting photographs of poems on social media channels. Thanks to digital platforms, the walls between poets, and poets and their readers, have never been more porous. We follow each other. We appear in each other's feeds.

But poetry is having a blended renaissance. The poetry ecology is blooming across the U.S., online and off.

Community-based poetry organizations, including the Asian American Writers Workshop, Cave Canem, Kundiman and Letras Latinas, have helped nurture a nationwide network and new generation of poets of color by providing year-round mentorship, intensive summer writing retreats, and book prizes in partnership with independent presses such as Alice James Books, Graywolf Press, Northwestern University Press, and Red Hen Press.
Read it all at HuffPo.