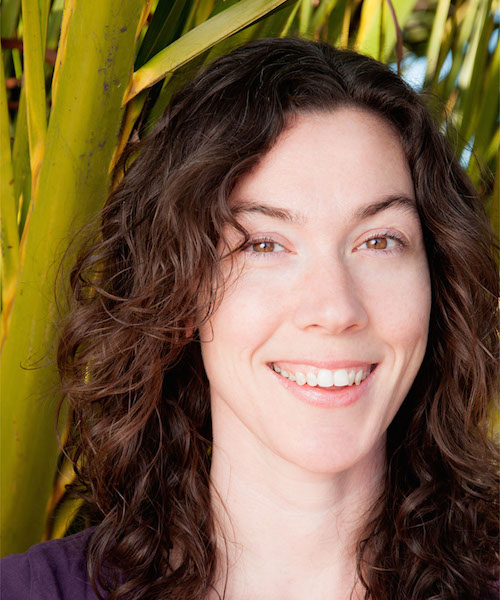 At J Weekly, the poet laureate of Emeryville, California (Sarah Kobrinsky) speaks about her Orthodox childhood, her favorite authors, and her unexpected, very Bay-Area rent increase. Kobrinsky's life in Emeryville funnels into the content of her poetry in numerous ways, including a recent poem Kobrinsky wrote about Ikea. More:
Name: Sarah Kobrinsky

Age: 37

Position: Poet laureate of Emeryville

City: Point Richmond

J.: You were raised in Winnipeg, Canada, and Fargo, North Dakota. What was your Jewish upbringing there like?

Sarah Kobrinsky: I was raised very Orthodox; I didn't wear a pair of pants until I was 10 or 11. My mom wore a wig; she had six babies. I went to Lubavitch summer camp. The strange thing is, my parents slowly moved away from that, and now my mom is a Reform lay rabbi in Fargo. So she went from the sheitel-wearing, baby-making machine to being a lay rabbi. The intensity of their love of Judaism never changed, just the mode of it changed.

There are some Jewish principles that are so important to me, like tikkun olam and social justice. I remember, even being in first grade in an ultra-Orthodox school, that dialogue and discussion — not just accepting something but thinking about and discussing an idea first — is crucial.

Why did you become a poet?

I was just a tortured teenager. I guess I never grew out of it. I got less tortured though. I kind of have a dark sense of humor. A lot of things I do superficially are funny, but underneath is something very serious at work.

Your two-year term as Emeryville's second-ever poet laureate is coming to a close. How did it come about?

My family was going to go for a hike one morning, and I said, "We're not going to go anywhere if I don't get some coffee." We stopped at Arizmendi bakery in Emeryville. It was this gal's first day as a barista, and I ordered a latte and it took her 20 minutes to make it. For some reason that morning I wasn't bothered; I didn't care. I was reading the whole community board ... and way at the bottom there was a call for proposals for the poet laureate of Emeryville. I thought, "Gosh, I meet all the criteria." So I put together a proposal. I had to provide samples of my work, a list of publications, where I had done readings, and things I would like to do if I was poet laureate of Emeryville. [...]
Continue at J Weekly.