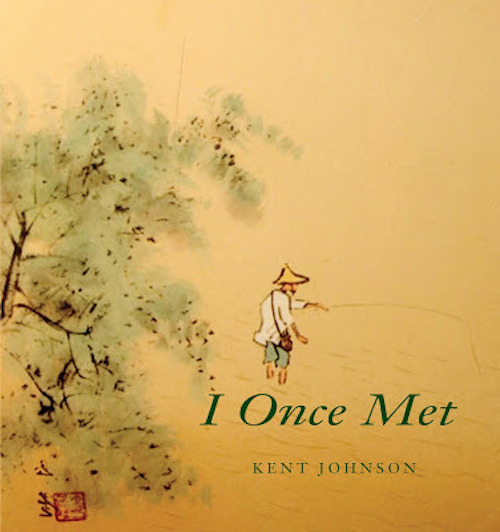 Earlier in the week, if you recall, Joe Brainard was on our minds. There must be something in the air, as we find more Brainard to send your way today. At Locus Solus, Andrew Epstein reviews Kent Johnson's last book I Once Met: A Partial Memoir of the Poetry Field, which stands as a sort of tribute to Joe Brainard. Epstein writes:
"To the memory of Joe Brainard" reads the dedication to Kent Johnson's new book, I Once Met: A Partial Memoir of the Poetry Field. A revised and expanded version of a limited-edition chapbook of the same title that Johnson published in 2007, the book is an unusual homage to the form and tone of Brainard's great book I Remember. Instead of Brainard's device of gathering a long litany of memories each prompted by the phrase "I remember," Johnson offers a series of anecdotes detailing his encounters with other poets that each begin "I once met." (Johnson has paid homage to the New York School poets in a number of earlier works as well). In addition to Brainard, Johnson's project also recalls the "I Met" series created by the conceptual artist On Kawara, which obsessively documented the names of every person he encountered each day.

I Once Met, published by Longhouse, a small press in Vermont, is a beautiful-looking book that mixes surprising and unusual photographs with prose passages in a handsome and elegant format. Each passage relates a tale involving a different poet that Johnson (supposedly) encountered at some point — a long roster that includes Allen Ginsberg, David Shapiro, Gary Snyder, Robert Hass, Diane Wakoski, Robert Duncan, Joan Retallack, Amiri Baraka, Ben Lerner, and Vanessa Place — along with meditations on several poets he has never met, including John Ashbery, Philip Whalen, and David Antin.
Epstein has more to say about the book, followed by excerpts for your Friday delight. Go now!