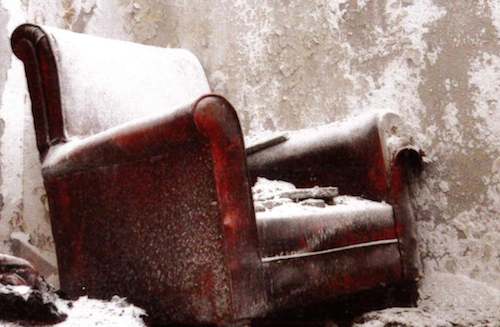 At PANK, Montreal-based poet and curator Klara du Plessis reviews Sarah Dowling's Down (Coach House Books 2015), of which Divya Victor said right here, pre-interview: "Sarah's syntax and rhythmic syncopation palpitate—your heart is raising in your body because it is racing." And at PANK, reasons for such syncopation:
Apart from a Gertrude Stein-like mouthfeel, the words themselves are simple with lots of open space to breathe. Sentimental phrases seem familiar, but potential pop song references linger as background noise only and don't assert themselves as direct allusions. Sure, a mysterious male, loneliness and nighttime could be the subject matter of just about any pop song. Yet the way that these concepts are dismantled on the page removes any definitive semantic intention in favour of a more intuitive reading experience – that is, although the poem would be difficult to summarize, interpretative clues linger between the lines. The upper case "He," for instance – probably the repositioned subject of a sentence – now calls attention to itself right in the middle of a line, smacking of authority, an emphatic personage looming over the poem. Similarly, ungrammatical phrases like ", though a and" or the stuttering "night night nights" create a wavering atmosphere of insecurity, an unwillingness to communicate all the facts.

Dowling's reticent, cut-up language counteracts the inherently communicative nature of the written word. Case in point, she asserts, "I've got to tell you to tell everyone I always think in my mouth." With the intention to convey a message, that message travels along a broken telephone-like trail just to stay confined to the mouth where information is chewed up and disordered. The mouth is both a soft enclosure and a violent trap. So to think with the mouth is also to step aside from rationality and embrace a deliberately non-linear mode of expression...
Read on at PANK (lots of other great reviews there, too).