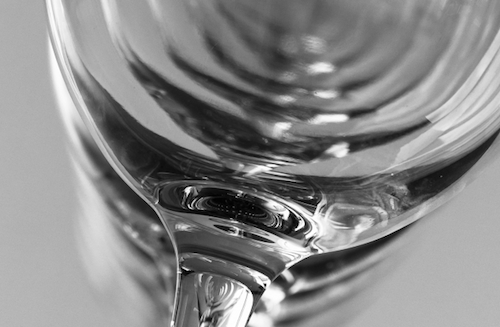 The Colloquies at "digital salon" Arcade are something to pore over, particularly for those of us who tend toward the occasional open access. Described as "a changing index to current themes across Arcade's field of literature, the humanities, and the world," each Colloquy "gathers a variety of intellectual work in different modes—journal articles, book chapters, multimedia recordings, and blog posts—to assemble a conversation." Just up is Poetry After Language, curated by Walt Hunter and Marijeta Bozovic, with previously published articles from Cathy Park Hong, Fred Moten, Dorothy J. Wang, and more--joined here as perhaps exemplary of 2015's conversation around "contemporary avant-garde poetic practice [that has] incorporated, extended, or critiqued the relation between poetic language and political formation."
Hunter and Bozovic cite Lyn Hejinian's Language of Inquiry in their introduction, noting that "language is nothing but meanings, and meanings are nothing but a flow of contexts. Such contexts rarely coalesce into images, rarely come to terms. They are transitions, transmutations, the endless radiating of denotation into relation." More:
Language poetry also proved highly contagious. Hejinian's exchanges and mutual inspiration with Arkady Dragomoshchenko and the poets of the then-Leningrad underground helped to revive and revitalize an alternative Russian-language poetic tradition, with local roots reaching back to the revolutionary poets of the Soviet 1920s. From Dragomoshchenko on, Russian poets explored practices ranging from what I term "poetics of refusal," when the critique of literary institutions makes further publication impossible and transubstantiates poetry into activism, to exquisitely difficult and philosophical poetry inspired by a transnational canon of leftist artists and philosophers. In St. Petersburg today, the spaces of publication and performance are being re-imagined, as is the avant-garde journal as a venue, art object, collective cause, and social network: today's avant-garde journal has an active presence both off- and online. While poets test the limits of digital dissemination, they also embody their poetics in performances that insist on the physical presence of the poet, at times in potentially dangerous or illegal circumstances.

What are the other channels, networks, and systems by which L=A=N=G=U=A=G=E poetry has gained a global reach? How has contemporary avant-garde poetic practice incorporated, extended, or critiqued the relation between poetic language and political formation? We return to the "language of inquiry" in Anglophone, Russophone, South American, Francophone, and diverse global poetries—to raise questions of transcultural, translingual, and transmedia poetic movements. Further topics for study include: vernacular poetries and the avant-garde; poetry and translation; the place of poetry in a literary world-system; the international flourishing of hybrid forms of poetry, including lyric essays and disruptive performances; political readings of poetic meter and trope; international poetry journals and publishing; institutions of contemporary global poetry.
For his part, in "Poetry and Sociality in a Global Frame," Hunter looks at books by Khaled Furani and Michael Dowdy, which "bring a global perspective to post-1945 and contemporary traditions of Palestinian and Latina/o poetry," respectively. He writes:
Generally speaking, to read poetry means to learn the history of poetic devices and to recognize the various appearances (or absences) of this history in an individual poem: why a line break works the way it does, why a metaphor appears where it does. But these claims about poetic design do not only represent a neutral language specific to literary study or a convenient mechanism for distinguishing between traditional and avant-garde strands of poetry. By attributing a private and individual, rather than global and material, foundation to the aesthetics of poetry, such claims also prevent poetry from being recognized as a social form. As a result, canonical notions of line, verse, and enjambment are theorized as though poetry developed and continues to develop in monastic seclusion from the political economies and emergent precarities of modern global capitalism.

No sustained analysis exists in which the history of poetry and poetics is reread in the light of the history of globalization.
Read everything at Arcade.