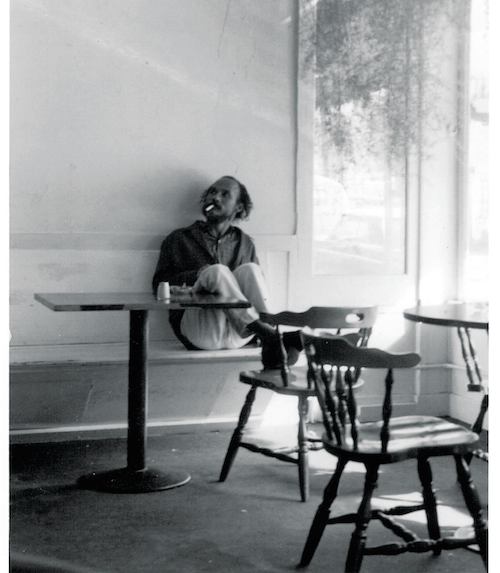 The Hollywood Reporter takes a look at Billy Woodberry's most recent cinematic effort, And When I Die, I Won't Stay Dead, a film about the life and work of beat poet Bob Kaufman, and finds much to admire. Neil Young writes for the HR:
One seminal, under-heralded African-American cultural figure salutes another in When I Die, I Won't Stay Dead, Billy Woodberry's profile of beat-poet Bob Kaufman. An oral biography nimbly combining rich, varied archival footage with talking-head present-day interviews, the U.S.-Portugal co-production picked up the prize for best investigative documentary when world-premiering at DocLisboa in October and will doubtless grace numerous discerning festivals over the coming months. Small-screen play is also indicated for this slightly rough-edged but heartfelt, quietly inspiring attempt to shed light on a compellingly enigmatic individual ("most of what was known about Kaufman's life and biography was shrouded in myth and legend.")

The doc marks a welcome and overdue comeback for Woodberry some 31 years after his sole drama feature Bless Their Little Hearts, a neo-realist study of a cash-strapped Watts family, made considerable impact on limited Stateside release. Along with his sometime collaborator Charles Burnett (Killer of Sheep), Woodberry was a leading figure in the L.A. Rebellion, the loose collective of black filmmakers who emerged from the UCLA Film School in the mid-1970s and foregrounded social and political issues in their work.
There's more to read at the Hollywood Reporter. If you're eager to see this film in Chicago, you'll want to stop over to the Poetry Foundation in the spring for a screening. Details TK.