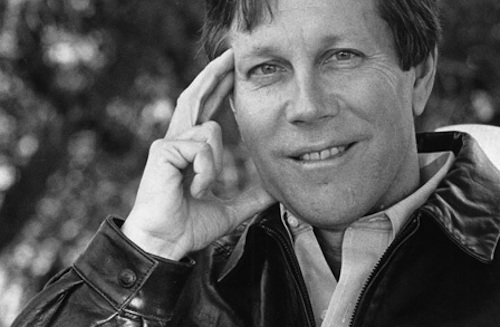 BREAKING NEWS, as the lead goes. California's newest poet laureate is former NEA Chair Dana Gioia. Gioia succeeds Juan Felipe Herrera, who is now the U.S. poet laureate, as you're all well aware. More from Stanford University's Book Haven:
Wonder no more: Gov. Jerry Brown today announced the appointment of Dana, who is the Judge Widney Professor of Poetry and Public Culture at the University of Southern California.

Dana just sent me an email to let me know of his appointment. His statement to the Book Haven: "I'm honored by this appointment. It's hard for me to describe how much I love California. My life has taken me to many other places – Boston, New York, Washington – but in every case there came a point when I decided to quit and come back home. I can't imagine anything more meaningful than to represent my art in my place."

The office of the California poet laureate was created in 2001 to inspire an appreciation for the art of poetry throughout the state. During his two-year term, Gioia will provide public readings in classrooms, board rooms and other places. What else does he plan to do? I asked him: "It would be very easy to spend my time as laureate in a few big cities such as Los Angeles and San Francisco. But California is a big and diverse state. Most of it is rural. I want to visit as much of the state as possible. I especially want to focus on the high schools and public libraries. Those are the great civic institutions of literacy."
Read all about this great news here.