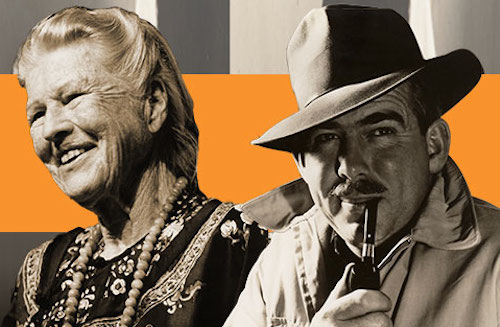 Yesterday we learned of this year's finalists for the whopping $100,000 Kingsley Tufts Poetry Award and $10,000 Kate Tufts Discovery Award. Before we get to the finalists, a little about the awards:
The Tufts poetry awards – based at Claremont Graduate University and given for poetry volumes published in the preceding year– are not only two of the most prestigious prizes a contemporary poet can receive, they also come with hefty purses: $100,000 for the Kingsley Tufts Poetry Award and $10,000 for the Kate Tufts Discovery Award. This makes the Kingsley Tufts award the world's largest monetary prize for a single collection of poetry. And for most poets who have just published their first collection of verse, $10,000 should keep the pen scribbling.
And those finalists are:
• Kyle Dargan, Honest Engine (University of Georgia Press). Dargan directs creative writing at American University and edits POST NO ILLS magazine. His debut, The Listening, was a winner of the 2003 Cave Canem Poetry Prize.

• Ross Gay, Catalog of Unabashed Gratitude (University of Pittsburgh Press). Gay teaches at Indiana University and in Drew University's Low-Residency MFA program in poetry and poetry in translation. He is the author of two previous poetry collections, Bringing the Shovel Down and Against Which.

• Amy Gerstler, Scattered at Sea (Penguin). Gerstler teaches in the MFA writing program at the University of California, Irvine. Her previous books of poetry include Dearest Creature, Ghost Girl, and Medicine.

• Fred Moten, The Little Edges (Wesleyan). Moten teaches at University of California, Riverside. In addition to The Little Edges, he is author of In the Break: The Aesthetics of the Black Radical Tradition, Hughson's Tavern, B Jenkins, and The Feel Trio (Letter Machine Editions).

• Jennifer Moxley, The Open Secret (Flood Editions). Moxley is professor of poetry and poetics at the University of Maine. She is the author of five previous books of poetry.

The Kate Tufts Discovery Award is presented annually for a first book by a poet of genuine promise. Finalists for 2016 are:

• Meg Day, Last Psalm at Sea Level (Barrow Street). Day is assistant professor of English and creative writing at Franklin & Marshall College.

• Bethany Schultz Hurst, Miss Lost Nation (Anhinga Press). Schultz Hurst teaches creative writing at Idaho State University.

• Michael Morse, Void and Compensation (Canarium). Morse teaches at the Ethical Culture Fieldston School and the Iowa Summer Writing Festival.

• Danez Smith, [insert] boy (YesYes Books). Smith is a MFA candidate at The University of Michigan and teaches with InsideOut Detroit.

• Henry Walters, Field Guide A Tempo (Hobblebush Books). Walters is writer-in-residence at the Dublin School.
The judges this year were Chase Twichell, Stephen Burt, Elena Karina Byrne, Brian Kim Stefans, and our very own Don Share. Winners will be announced in March with a ceremony to follow on April 7.