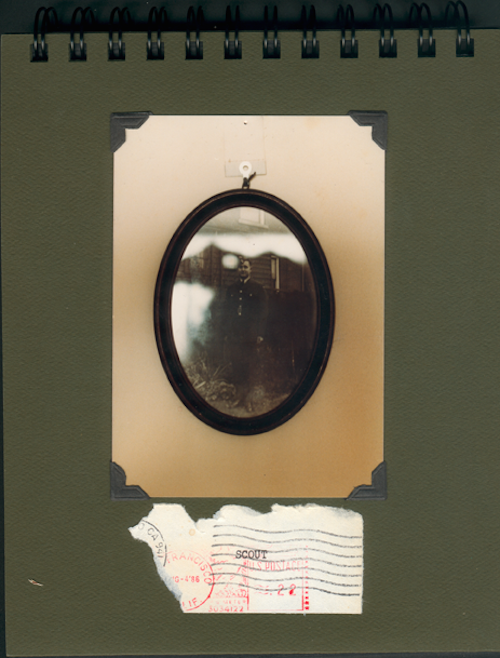 Great news: Duration Press has published a digital edition of Norma Cole's multimedia work Scout! A long time coming, and we're grateful for it. An artist's book, sound experiment, and poetry text all-in-one, Scout seems a perfect match for an online read, no?
Here are some facts:
Scout was originally released as a CD-ROM by Krupskaya Books in 2005. Text, images, voice: Norma Cole. Audio recording: Wayne Smith. Multimedia production and additional audio: Taylor Brady. Original CD-ROM package design: Frank Mueller.
As Taylor Brady noted in 2005:
...Scout writes, speaks, and sites personal history not as the stable ground that guarantees present experience, but as a return to a field like that of Robert Duncan's imagining, 'a made place' that shifts the borders of possible locales as it shifts among them. Each act of navigation through these terrains of mid-century childhood ('...the projection of the inevitable end was still not obvious to the child. Korea and the fear of strontium 90. Sunny morning, bells tolling'), lives written out or written over ('the half-burnt notebook stuffed into the ceiling or into the wall'), and the practices of writing and art that _take place_ among them ('Three dimensions with color is all. We could eat the shapes they left on their plate. A landscape dissolves into another people...') remakes a present of book, image and song that simultaneously offers itself as a common ground and registers the often terrifying withdrawals of historical distance. "In theory one can have access to any book in history without moving. And then there is the person who wants them to be more separate than they ever were, for old time's sake."