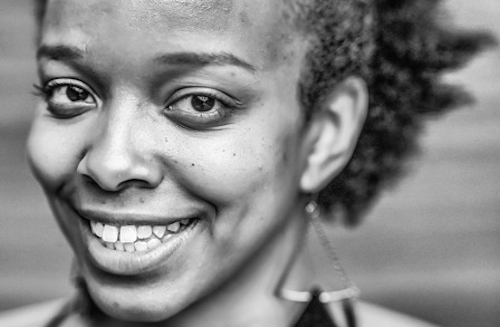 We'll close out the news today by upping the tempo thanks to Jamila Woods and Danez Smith (both winners of last year's and this year's Ruth Lilly and Dorothy Sargent Rosenberg Poetry Fellowship, respectively). At Blavity, Smith posts Woods's latest track "black girl soldier" and introduces it by writing:
Woods calls out the names of a few freedom fighters and legends in the world of black girl magic, but with her music she is putting herself in a lineage with Erykah Badu, Nina Simone, Tracy Chapman and other legendary singer-songwriters that have used both those titles to be revolutionary in their music and the world they make it in. "blk girl soldier" is a song that doesn't sacrifice its funk in order to have a message. It's another step in this current era of black genius in Chicago music – music that is innovative, inventive and as good for the people as it is for the turn-up. I've been mesmerized by the magic of Jamila Woods and her voice, which is the Midas Touch on any track. I know that the project she's about to bless us with is going to be a classic. Listen to the track, then listen to it again, then listen to it every day as we wait for more of what Woods has in store for us.
Definitely give a listen to this jam and be sure to read what else Smith has to say about it at Blavity.
https://soundcloud.com/jamilawoods/blk-girl-soldier-prod-by-jus-cuz-saba