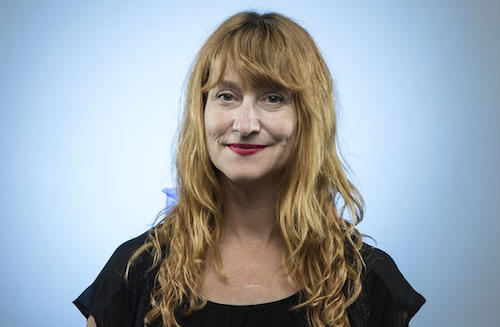 Kellogg, who has been covering books since 2008, started LA Times books blog, Jacket Copy. We're big fans of her work: congrats! More, via LA Times.
Carolyn Kellogg, who has been covering books for The Times since 2008, has been named books editor.

Editor Davan Maharaj announced that Kellogg's role "will go beyond the printed word to explore ideas, film, art and society."

Kellogg launched The Times' books blog, Jacket Copy, whose coverage includes interviews, opinion and industry news in addition to traditional criticism. In 2010, she received a Times Editorial Award for feature blogging, for helping "create a presence for The Times as a leader in the online conversation about books."

In recent months, her posts have included a look ahead to book trends for 2016, the quirky story of an Alabama man who returned a library book after 63 years and a review of an anthology of American short stories.

After the 2015 Nobel prizes were announced, Kellogg explained to Times readers why it had been 20 years since an American had won the Nobel for literature.

And as the 33,000 followers of her @paperhaus account know, she regularly shares her thoughts on books, culture and life on Twitter.
Learn more at LA Times.