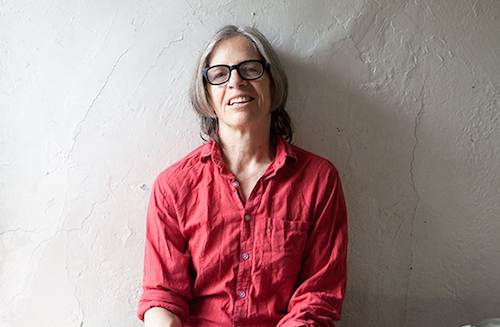 Our favorite openly female presidential candidate, Eileen Myles, is back in the news. Earlier this week, you may have noticed Myles in attendance at the Golden Globe Awards; Myles appears in this week's New York Times Magazine section "Talk," where she discusses the current presidential race and why men everywhere really need to get outta town.
You supported Hillary Clinton in 2008, but you wrote she wasn't really a feminist until she was losing. Are you supporting her today? You know, I've grown to love Barack Obama. Hillary is no Bernie Sanders. But she's a politician, and she understands Congress. And I think with that kind of twisted beauty, she could lead our country. I want a ''she'' in the White House now.

There's always Carly Fiorina. She is sort of a joke candidate.

Do you think Fiorina is running as openly female, or is she closeted? She's probably as openly female as a Republican can be. That party does not support the reality of a female in any way, so what does it mean to be a woman running under the banner of that party? It's total erasure.

You've written: ''If the poetry world celebrated its female stars at the true level of their productivity and influence, poetry would wind up being a largely female world, and the men would leave.'' What if society as a whole recognized women that way? I think it would be a great time for men, basically, to go on vacation. There isn't enough work for everybody. Certainly in the arts, in all genres, I think that men should step away. I think men should stop writing books. I think men should stop making movies or television. Say, for 50 to 100 years.
Learn more at The New York Times Magazine.