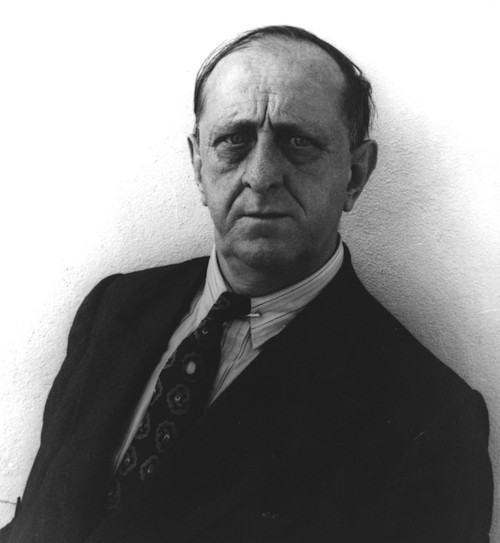 Over the weekend, Douglas Messerli wrote for Hyperallergic about the poetry of Marsden Hartley: "Both poet and painter — he wrote poetry during the mornings throughout most of his life and painted in the afternoons — he survived through the latter, but actively sought out literary attention and wrote about literature as a 'business.'" More:
Hartley's poetry is varied stylistically and functions in so many different ways that I might almost be tempted to simply describe him as an occasional poet if one didn't know how serious he was about his craft. As he writes in his essay, "The Business of Poetry," "Poets must, it seems to me, learn how to use a great many words before they can know how to use a few skillfully. Journalistic verbiage is not fluency." Soon after, he adds: "Poets cannot, as aspiring poets, depend, it seems to me, ever upon the natural 'flow' that exists in themselves. Poets have to work to do for the precision of simplicity, and for the gift of volume in simplicity."

Still, even his more experimental efforts, he seldom achieves those goals. And yet in several of his later poems, Hartley accomplishes something close to the "machine of words" for which Williams argued. In "The Very Languor" of his unpublished "Miscellaneous Late Poems," a few simple images, not unlike Williams' chicken and wheelbarrow, evoke a kind of terror of space and an oppressive lack of energy:

The very languor of the morning
showing August is preparing
for death because now sleeping.
The crowing of the bantam–
the red cheek of a single dahlia
the fluttering of the wash on the line
against the vastness of the
horizontal of the sea –
how terrifying at times a flat
line can be –
or the crowing of a bantam
with a red cheek of a dahlia.
The very languor of the morning
is also – so.

The last line with its so easy repetition not only reiterates the horizontality of the poet's vision but the temporary lack of imagination he feels in the face of the real world around him while implying the notion of a "so-so" universe.
Find out more at Hyperallergic.